Here's What Thomas Rhett's What's Your Country Song? Really Means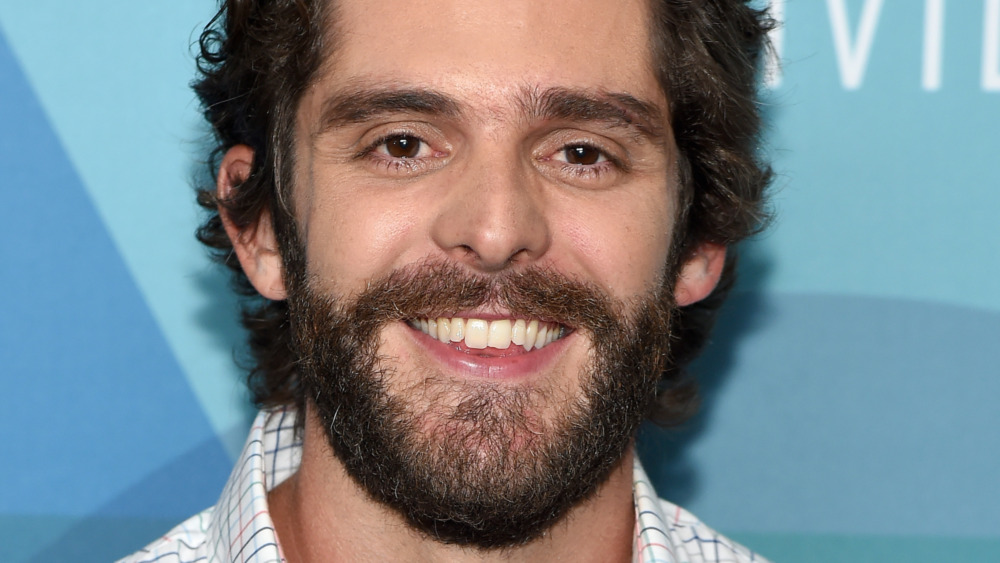 John Shearer/acma2020/Getty Images
Country singer Thomas Rhett made headlines in 2017 when his third album, Life Changes, debuted at No. 1 on the Billboard all-genre 200 chart, per Billboard. 
Some of Rhett's most well-known songs, which include "Craving You," "Die a Happy Man," and "Marry Me," per Biography, helped him quickly reach a net worth of $5 million. The highly decorated singer was also named the male vocalist of the year at the 2017 Academy of Country Music Awards. He even served as a judge at the Miss America pageant in 2017, via Sounds Like Nashville.
Rhett has proved in recent years that his 2017 success was just the beginning. The dad of two released his latest album Country Again (Side A) in March 2021 with the second installment to debut later in April, per Rolling Stone. One of the most popular songs on the four-track album is "What's Your Country Song," which is currently Rhett's second most popular song on Spotify. Why has this tune become so popular and what does it even mean?
What's Your Country Song is a tribute to the artists that came before Rhett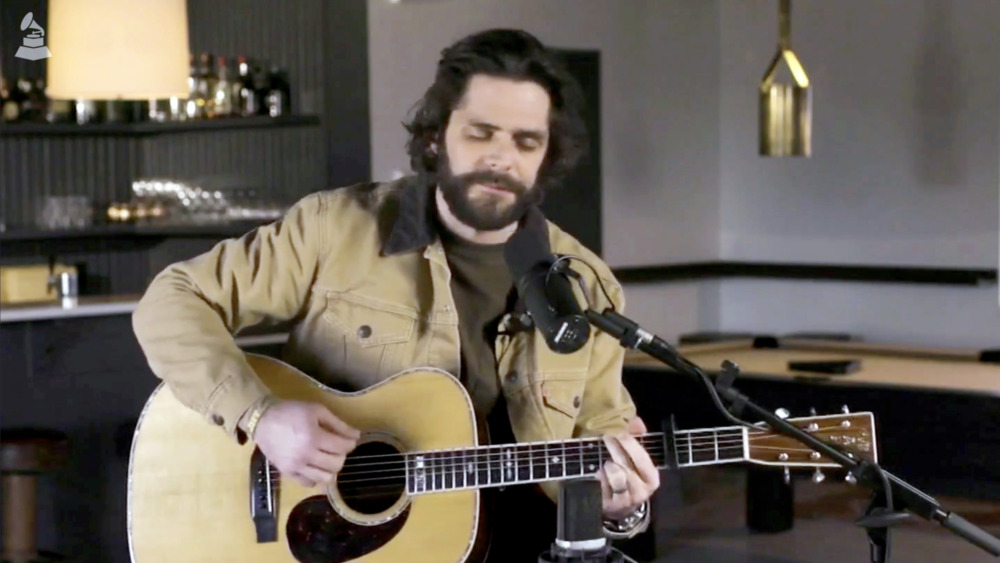 Arturo Holmes/Getty Images
As originally reported by The Boot, Thomas Rhett wrote "What's Your Country" after an inspiring conversation he had with his friends and fellow songwriters. 
They discussed the country songs that hold special meanings for them and Rhett realized that he could write a song about how country music shapes the lives of its listeners. "We decided to dive in and make the whole song old country song lyrics that tie into a story," he explains. "Hopefully, when the listener is listening, they don't hear the song titles, but it sounds more like a story."
"What's Your Country Song" pays homage to 16 famous country songs, according to Taste of Country. Those include hits by Hank Williams, Alan Jackson, James Owen, and Rhett's own dad, Rhett Akins. Plus, the singer truly believes that anyone can relate to the lyrics, whether they're huge country fans or just dabblers. He notes, "Whether you lived in the city, or wherever you live, I think everybody has a little bit of country inside their bones."