What Does Kelsea Ballerini And Chesney's Half Of My Hometown Really Mean?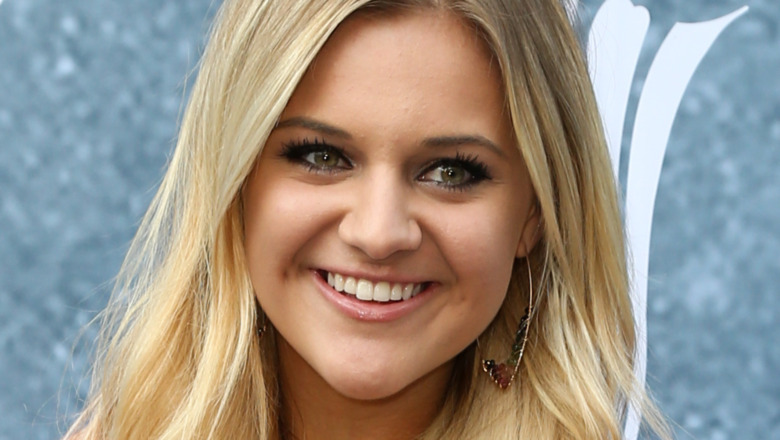 Shutterstock
Kelsea Ballerini and Kenny Chesney bond over their shared hometown of Knoxville, TN on their new single "Half of My Hometown," (via CMT), and we can't stop listening. As the singers croon over an arrangement of guitars and mellow drums, this song is both relaxed and emotional. As Ballerini and Chesney nostalgically look back at their youth in Knoxville, the song's lyrics hold a deeper meaning than you might be expecting.
"Half of My Hometown" begins with an ode to Ballerini's high school memories growing up in Knoxville. The country star sings, "Half of my high school got too drunk / Half of my high school fell in love with the girl next door / In their daddy's Ford," painting a picture of her peers as they partied, drank, and fell in love (via Genius). Both Ballerini and Chesney are proud of their shared hometown; Chesney has even texted Ballerini "I'm so proud of you, hometown girl" before a concert. Their connection made the collaboration a no-brainer.
Once the song was finished, Ballerini immediately thought of her "hometown hero" Chesney as the "perfect addition." The "Hole in the Bottle" singer knew Chesney would understand the lyrics, even the church she sings about that could use "a fresh coat of paint." Chesney agreed, texting, "I love this song. It made me emotional listening to it. Let me figure out my plans because I want to do [the collaboration]." Ballerini was shocked – saying it was "wild" he even knew about her.
"Half of My Hometown" is an ode to Knoxville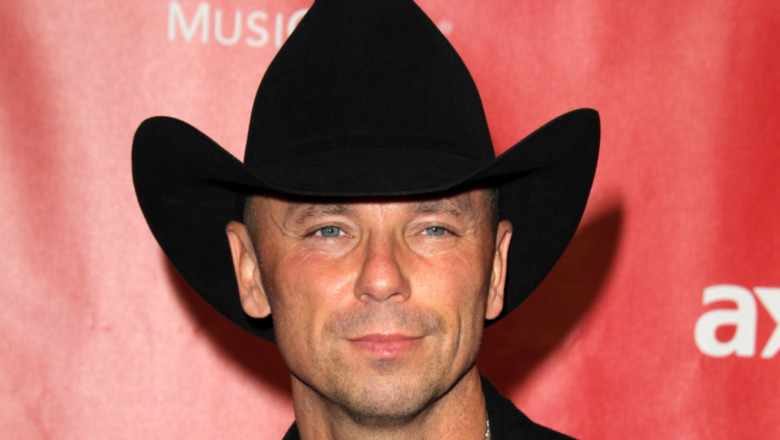 Shutterstock
"Half of My Hometown" describes the singers' relationship with Knoxville after leaving to pursue their dreams. The chorus repeats, "Some went north, some went south... So stay or leave, part of me will always be / Half of my hometown," as the duo honors their former stomping grounds, describing the people that leave and stay.
 Kelsea Ballerini told American Songwriter, "I wanted to ask what it's like going back home now," adding, "I think I was so eager to get out [of Knoxville] for so many years, because I wanted to be in Nashville." However, two years after she left, the singer realized Knoxville is "one of the best places in the world."
It's no wonder Kenny Chesney felt such a connection to the song, with Ballerini telling Taste of Country she thinks they have "similar upbringings." Throughout the rest of the lyrics, the two sing about shared Knoxville memories like "wearin' red and black / Go Bobcats," referencing a high school team (via Max Preps). Describing tensions like, "The other half (of my family) worries I'll just forget where I came from," it's clear Ballerini and Chesney bond over their pasts.
As Ballerini begins to understand "the value of home...and starting to put roots down," the opportunity to record with one of her idols made the process even more incredible. As she wore her "Knoxville t-shirt and [Chesney] Facetimed [her] dad," recording was a magical ode to Knoxville and Ballerini's journey.