The Truth Behind Mel Brooks' Stage Name Revealed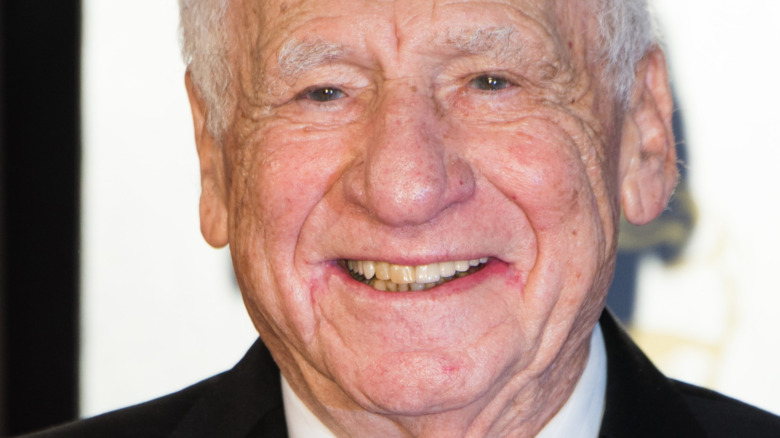 Jeff Spicer/Getty Images
Legendary performer Mel Brooks has been putting smiles on people's faces for decades. The Brooklyn born comedian, writer, musician, and director is renowned for finding humor in places where most people wouldn't even think to look for it. Per Rolling Stone, Brooks' love of comedy began at an early age. According to the outlet, "The youngest in the family, he learned quickly that he could get a lot of attention by clowning around, particularly because he was short and funny looking." Starting out as a family comic, Brooks' career quickly progressed. 
Undoubtedly one of the greatest comedic minds of our time, Brooks started life with a different name. Due to a rather unfortunate mix up, he decided that a name change was in order. Like many performers, Brooks chose to create a stage name. Interestingly enough, Brooks did intend to one day change his name back, but, as of this writing, that hasn't come to fruition. 
Keep reading to find out why.
Why did Mel Brooks change his name?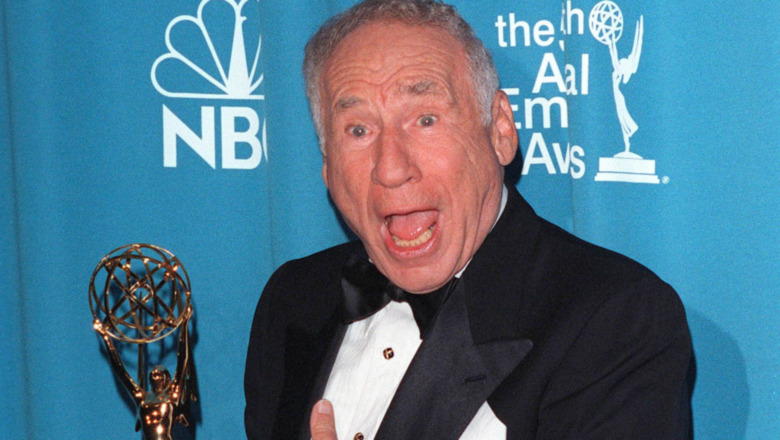 Shutterstock
According to Rolling Stone, Mel Brooks was born Melvin Kaminsky. However, he chose to change his name after a rather unfortunate and embarrassing mix up with a booking. After nabbing a $200 gig in the Catskills one night, Brooks — then known as Melvin Kaminsky — arrived at the hotel to find a lot of confusion and dismay. It turned out that the hotel was expecting famous trumpet player Max Kaminsky — not Melvin Kaminsky.
This mix up was surely embarrassing and led to Brooks adopting a shortened version of his mother's maiden name, Brookman, instead of his last name, Kaminsky, as a stage name. Brooks told Rolling Stone,"I thought if I ever did anything important, I'd change it back to Kaminsky." He continued, "No wonder Woody Allen and I are great. We are not Brooks and Allen, we are not some department store. We are Konigsberg and Kaminsky. Now those are names, like Tolstoy and Dostoevski."