The Truth About Penelope Knatchbull, Countess Mountbatten Of Burma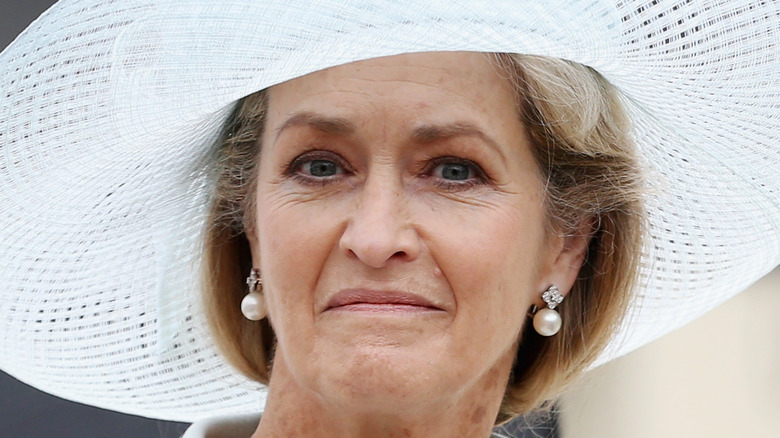 Chris Jackson/Getty Images
After the death of Prince Phillip, followers of the royal family are wondering who will attend his upcoming funeral. Due to the COVID-19 pandemic, the United Kingdom is currently on lockdown and traditional funeral proceedings have largely changed. 
Considering the royal family is so large and the Duke of Edinburgh had many close acquaintances of his own, it can be hard to determine who will attend his service without some light research. According to a report by CNN, only 30 people will attend the funeral at St. George's Chapel in Windsor. Though most of the attendees are from Phillip's immediate family, there are a few close friends slated to pay their respects. 
One of the lesser-known names on the list is Penelope Knatchbull, the Countess Mountbatten of Burma. Knatchbull was one of the Queen and Prince Phillips' closest confidants and is the wife of Norton Knatchbull — the grandson of Phillip's uncle.
Penelope Knatchbull was one of Prince Phillip's closest friends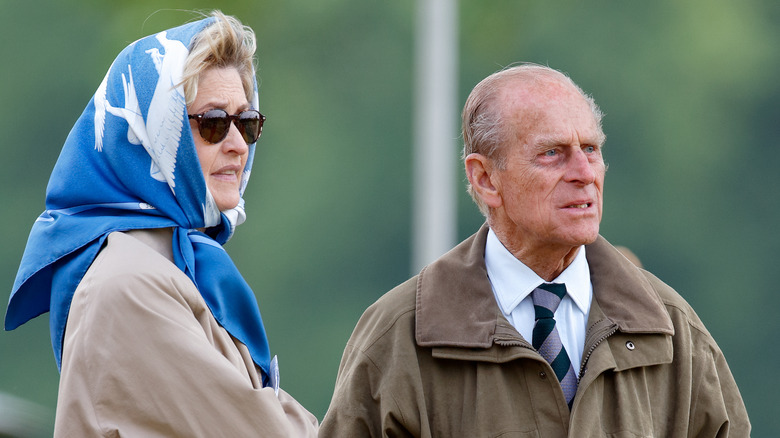 Max Mumby/indigo/Getty Images
Penelope Knatchbull was born in London to Marian Hood and Reginald Eastwood. She was raised in Switzerland before graduating from the London School of Economics, After marrying the Earl Mountbatten of Burma, Knatchbull gave birth to three children, Nicholas, Alexandra, and Leonara. 
Unfortunately, in 1991 their youngest daughter Leonora contracted liver cancer and died at just five years old. In 2010, it was reported that Earl Mountbatten was having an affair, however, Knatchbull remained dedicated to her royal duties and took over the running of the Broadlands estate, (via Hello Magazine).
Following the tragic loss of her daughter and husband, Knatchbull grew much closer with the Queen and Prince Phillip. She is often seen at royal events and accompanies Phillip at many carriage-driving shows. A friend of the royal family told Express.co.uk, "The Queen and Philip have never forgotten how Norton helped Charles get through the trials and troubles of Gordonstoun. There has always been a special feeling because of the terrible tragedies that beset his family. But they can't really forgive him for what he did to Penny."