John Corbett Spills New Details About The Sex And The City Reboot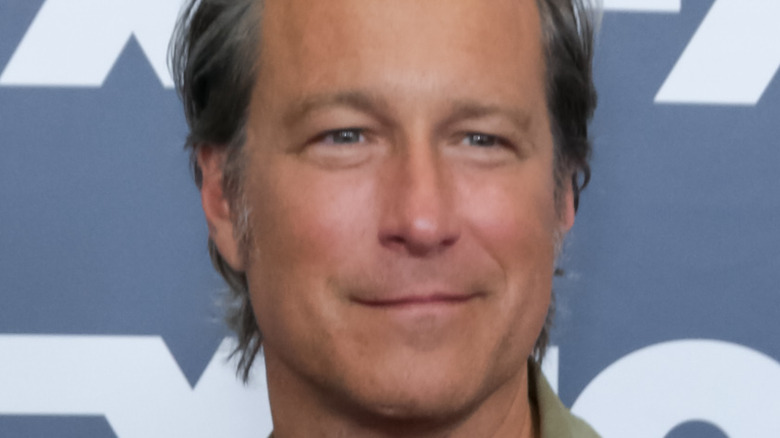 Greg Doherty/Getty Images
Sex and the City fans were overjoyed when it was announced that the iconic HBO series, which ran for six seasons from 1998 to 2004 (via IMDb), would making a long-awaited comeback on the same network it premiered on over two decades ago. The ten-episode reboot, which is titled And Just Like That... was confirmed by stars Sarah Jessica Parker, Cynthia Nixon, and Kristin Davis on Instagram in January of this year, after rumors of a reboot started making the rounds in December of last year.
"I think that Cynthia, Kristin, and I are all excited about the time that has passed," Parker told Vanity Fair. "You know, who are they in this world now? Have they adapted? What part have they played? Where have they fallen short as women, as friends, and how are they finding their way? Did they move with momentum? Are they like some people who are confused, threatened, nervous [by what's happening in the world]? I'm so curious and excited to see how the writers imagine these women today."
Kim Cattrall will not reprise her role in the reboot, and HBO Max's chief content officer, Casey Bloys, revealed how the show would address the absence of one of its most beloved characters. "Just as in real life, people come into your life, people leave," he said (via TVLine). "Friendships fade, and new friendships start. So I think it is all very indicative of the real stages, the actual stages of life."
Kim Catrall's absence has fans wondering who else will be in the SATC reboot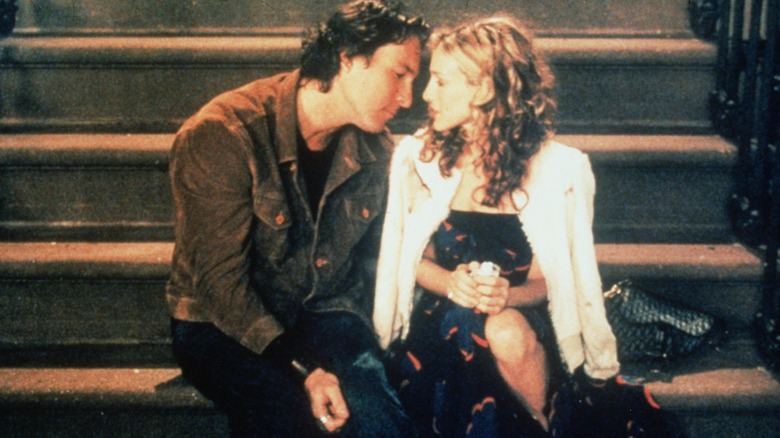 Getty Images/Getty Images
As with any show revival, fans want to know exactly who will be reprising their roles in the reboot — particularly, which of the three ladies' love interests will be making a comeback. While Chris Noth, who played Mr. Big, Carrie's on-and-off love interest throughout the series and the two Sex and the City movies, was originally left out of the revival, he recently hinted that he may be in it after all (via Entertainment Tonight).
While Noth's return is still up in the air, Page Six confirms that fans will see at least one of Sarah Jessica Parker's former love interests on-screen. "I'm going to do the show," said John Corbett, who played the fan-favorite character, Aidan, adding that he's "very excited" to reunite with his former castmates. "I think I might be in quite a few [episodes]. I like all those people, they've been very nice to me."
"I only worked with Sarah Jessica Parker. I think I had one scene with all the girls.They were always cordial," he continued, dishing on the alleged feud between Cattrall and the rest of the SATC castmates. "Cordial with me. I got to know the other girls because when you show up for work, you've got to wait a few hours while they finish up a scene, but we always had nice chats and hugs. I never saw it or heard about it."