Inside Mike Pence's Health Struggle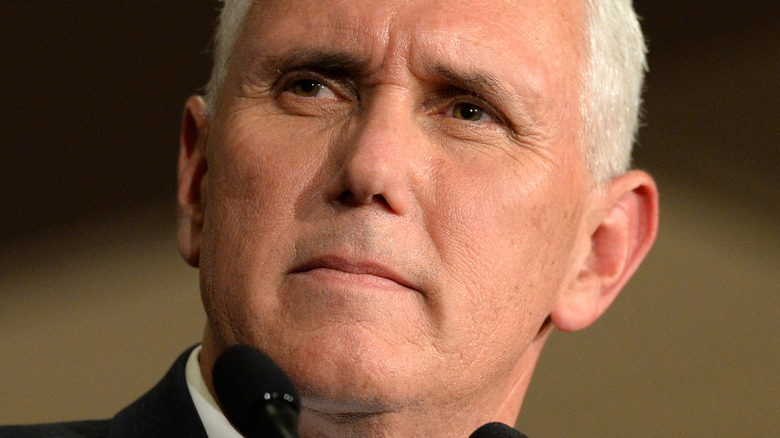 Shutterstock
Former Vice President Mike Pence hasn't been feeling well in the past days. The 61-year-old experienced symptoms associated with a slow heart rate for the past two weeks so he underwent surgery to get a pacemaker on April 14. "The routine surgery was successful, and he is expected to fully recover and return to normal activity in the coming days," said a statement from Pence's office (via CNN).
Pence was pleased by the surgery at Inova Fairfax Medical Campus in Falls Church, Virginia. and expressed his gratitude to the medical team in the statement. "I am grateful for the swift professionalism and care of the outstanding doctors, nurses and staff at Inova Heart and Vascular Institute," Pence said (via C-SPAN). "My family has been truly blessed by the work of these dedicated health care professionals."
Years before the surgery, Pence was diagnosed with left bundle branch block, a condition that may cause delays and blocks in the electrical impulses to the left side of the heart (via The New York Times).
Pence has a 'healthy lifestyle,' according to his doctor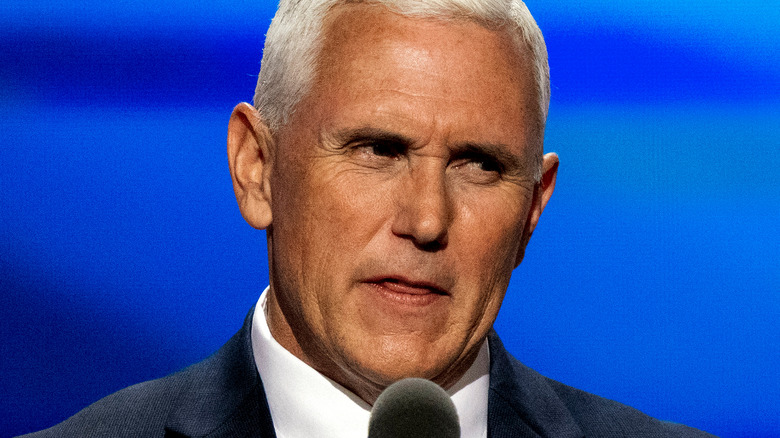 Shutterstock
Back in 2016, when Mike Pence was running for vice president alongside Donald Trump, his doctor Michael F. Busk released a letter explaining Pence's health history. On top of having an asymptomatic left bundle branch block, Pence also suffers from seasonal allergic rhinitis and diet controlled heartburn (via Politico). The statement went on to say that Pence enjoys "a healthy lifestyle" and maintains "an excellent diet and exercise program." Dr. Busk said that Pence lives healthy because he does cardiovascular training four times per week, bikes regularly, doesn't consume alcohol, and has never smoked cigarettes.
Before the pacemaker implant, Pence underwent surgery three times: once to repair an inguinal hernia in 2015 and twice to remove basal cell carcinomas from his face (via Politico). According to the Skin Cancer Foundation, basal cell carcinomas are the most common manifestation of skin cancer in the United States and they're easy to treat when detected early.