The Truth About Prince Philipp Of Hohenlohe-Langenburg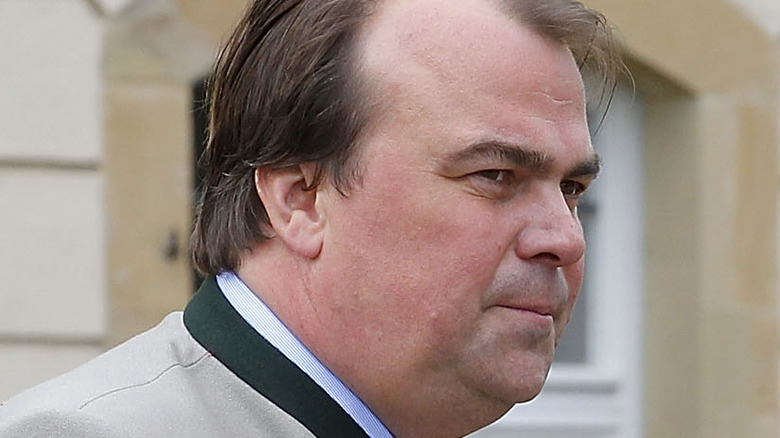 Thomas Niedermueller/Getty Images
Prince Philip, Duke of Edinburgh, left instructions for his funeral. He will be laid to rest on Saturday, April 17, 2021, and specified that he wanted blood relatives to be in attendance. In addition to the obvious choices — Prince Philip's children and grandchildren with Queen Elizabeth and their partners — The Daily Mail now reports that three of Prince Philip's cousins are in isolation so they can attend.
Those cousins reportedly include Prince Philipp of Hohenlohe-Langenburg, who hails from Prince Philip's German lineage. While none of Prince Philip's German family was allowed to attend his wedding owing to their ties to the Nazi Party, the Duke of Edinburgh wanted to make sure his family was there in this moment. Prince Philipp of Hohenlohe-Langenburg is the son of Princess Margarita, an older sister of the duke.
 He shared a statement acknowledging his inclusion in the plans, which read, "It really is an incredible honour and we are all extremely touched and privileged to be included on behalf of the wider family."
Prince Philipp of Hohenlohe-Langenburg was close to Prince Philip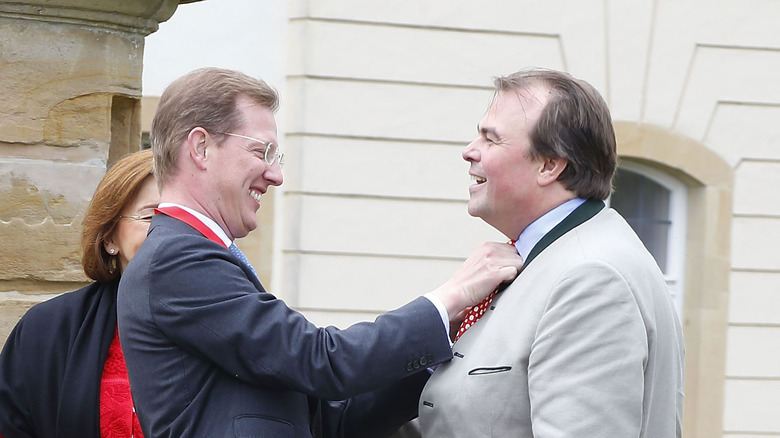 Thomas Niedermueller/Getty Images
Prince Philipp of Hohenlohe-Langenburg also issued a statement following the announcement that Prince Philip had passed. In his statement, Prince Philipp makes it clear that the Duke of Edinburgh was an important person to his German family members.
"Our grieving thoughts and condolences go with Her Majesty the Queen and all of your family in England. Prince Philip was a true gentleman with a great sense of humour, an incredible sense of duty and a wide range of interests... he was very familiar with us in Langenburg," read the statement, per Yahoo! News. "An era is coming to an end and the world is losing a great personality."
Though Germany is not a monarchy, Prince Philipp lives out his own royal-esque life back home. He's married to Saskia Binder with who he shares three children. He's said to be quite friendly with Prince Charles, and Charles even reportedly helped Prince Philipp set up wind turbines in a forest he owns back in 2013. Talk about family vibes.