The Truth About Prince Edward, Duke Of Kent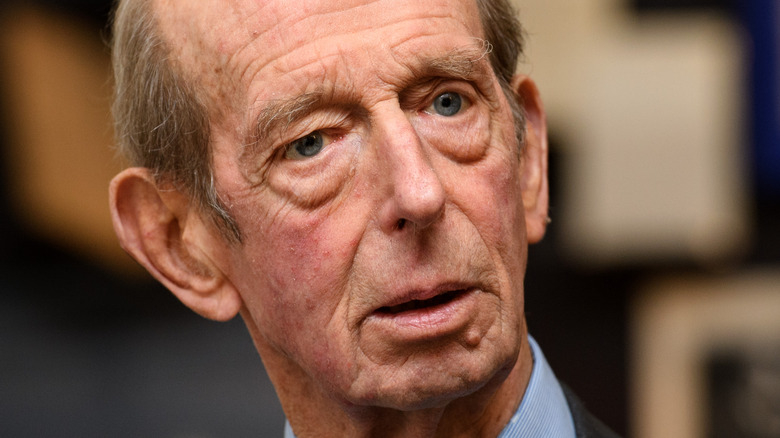 Carl Court/Getty Images
Following the Duke of Edinburgh's death, the Telegraph's Royal reporter Hugo Vicker told The Sun, "He hated fuss and attention directed at himself." In line with pandemic restrictions, the BBC announced that 30 royals and close friends total had been invited to Prince Philip's funeral on April 17, 2021 so the affair will be much more low-key than normal. 
One of the names on the list is his second cousin, Prince Edward Duke of Kent. The Sun outlined that the 85-year-old royal has taken on numerous responsibilities for Queen Elizabeth in the past and has acted as Counsellor of State when the Queen was traveling abroad. Royal Central reports that the Duke of Kent took on his title at a very early age. His father, Prince George, the Duke of Kent, died in a plane crash in 1942 when Prince Edward was six. He took on his title after that. Brit Royals explains that he was educated at Eton and is a qualified interpreter of French.
In 1961 he married Katharine Worsley with who he shares three children. The Duke and Duchess of Kent have used their platform to advocate for a number of causes including the Royal National Lifeboat Institution and the Commonwealth War Graves Commission, according to the Royal website. According to The Sun, the Duke of Kent is related to both the Queen and Duke of Edinburgh and has connected with some of the younger royals over shared sporting passions.
Prince Edward is a proud military man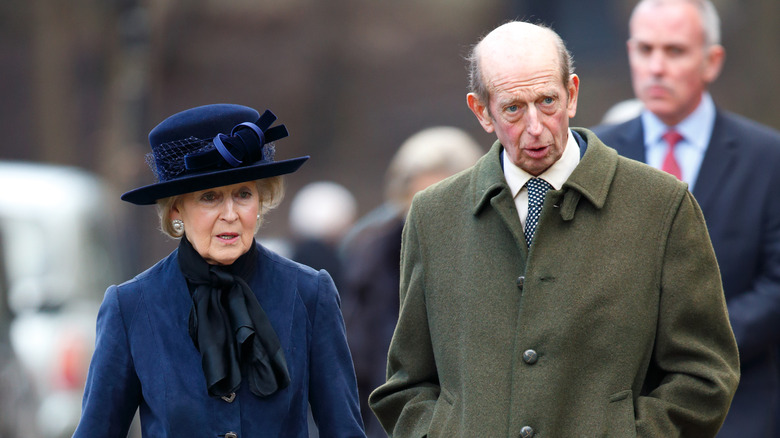 Max Mumby/indigo/Getty Images
Brit Royals reports that Prince Edward served in the military, similar to his father. He attended the Royal Military Academy at Sandhurst and served in the Army in Cyprus and Hong Kong. While he left the military in 1976, he still visits regiments.
The Sun explains that Prince Edward's mother, Princess Marina of Greece and Denmark, is the first cousin of the Duke of Edinburgh. He was also Queen Elizabeth's first cousin. As a very involved member of the royal family, he's worked with around 140 charities and organizations outside of his military commitments.
The Duke of Kent has made his love for tennis well known over the years. He attends Wimbledon and has presented the winner's trophies at the end of the games. In the past, he's been joined by Kate Middleton. Similarly, he's involved with Kent County Cricket Club and Royal West Norfolk Golf Club. The Sun also explained that between 1971 and 2000 he was the president of The Football Association before Prince William took over this role in 2006.