Inside Kris Jenner's Relationship With Caitlyn Jenner Today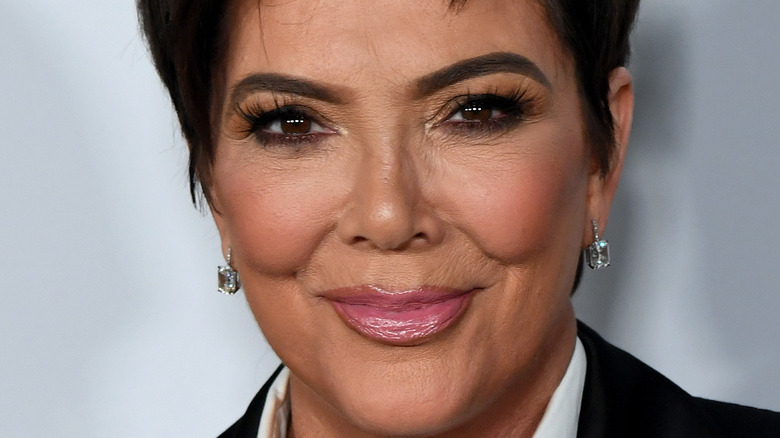 Kevin Winter/Getty Images
Kris Jenner and Caitlyn Jenner have had one of the most talked-about relationships in Hollywood. The pair met shortly after Kris' divorce from her first husband, Robert Kardashian. Kris and Caitlyn dated for about five months before tying the knot and blending their families (via Showbiz Cheat Sheet). Both came into the marriage with four children of their own. They would later go on to welcome two daughters together, Kendall and Kylie Jenner. The duo was married for over 20 years before calling it quits in 2015. A few months later, Caitlyn came out as transgender.
In the years following their split, there has been a lot of drama between the former spouses, mostly due to Caitlyn's memoir, Secrets of My Life. Kris reportedly didn't like the way her ex-husband portrayed her in the book, and it caused a rift between the exes and their children. However, they remain in each other's lives due to the fact that they share children. Kris recently told WSJ's The One that the pair are "respectful" to one another. "[Caitlyn] is the father of my kids. That speaks volumes," Kris stated. In addition, she also took a huge step towards healing their relationship, which was documented by the family's reality TV show, Keeping Up with the Kardashians.
Kris Jenner weighs in on her feelings for Caitlyn Jenner today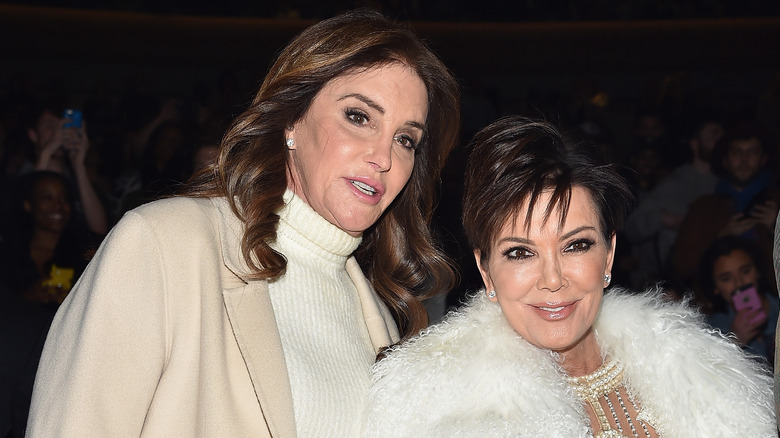 Dimitrios Kambouris/Getty Images
Kris Jenner's marriage to Caitlyn Jenner may be over, but that doesn't mean that she doesn't wish her ex all the best. Us Weekly reports that Kris and Caitlyn were recently documented working together during an episode of Keeping Up with the Kardashians. It all started when Kris received a phone call from Caitlyn's close friend Sophia Hutchins, who was worried that the COVID-19 pandemic was damaging Caitlyn's public speaking career. She was asked for advice about what to do in the situation, which admittedly made Kris a bit uncomfortable.
In the end, Kris offered Caitlyn some sound advice, which included launching her own YouTube channel. "Believe me, this is not an easy situation, but Cait really does want my advice. Even though I can't make things magically better with us, I'm just here to be supportive and I just want her to be happy," Kris told cameras. She later added during her confessional, "I was really happy to offer [Caitlyn] some advice and encouragement over something that she's trying to do. I know it's going to be really great." During the show, Kim Kardashian also offered her insight into the relationship between her mother and Caitlyn. "I think my mom is just super traumatized and that's OK. We all have to be there for her and there's no time limit that can be put on her for her to feel completely comfortable again," she stated.