The Truth About Prince Charles' Relationship With His Stepchildren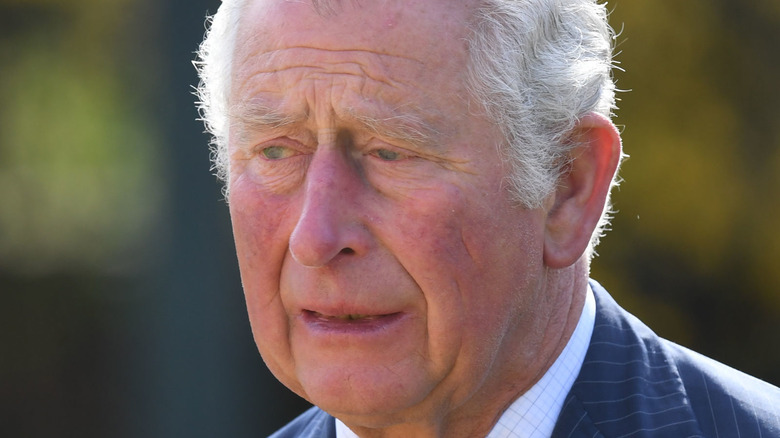 Wpa Pool/Getty Images
The long-standing relationship between Camilla Parker Bowles and Prince Charles has been a source of contention for a rather long period of time since the two fell in love in their 20s but were forced to marry others (via Town and Country). 
While many Americans and Britons alike may not be the fondest of Parker Bowles, they have had enough time to get used to the couple since they have been married since 2005. However, they have not had the fairytale that everyone deserves, and in most royal enthusiasts' opinions, the couple went about their love affair totally wrong and independently hurt Princess Diana and their respective children.
 But with the past and the couple being married for 10 years, many are curious how the blended families get along with one another and is Prince Charles a good step-father? Between the two, the couple has four children: Prince William, Prince Harry, Laura Lopes, and Tom Parker Bowles.
All siblings fight, even royal ones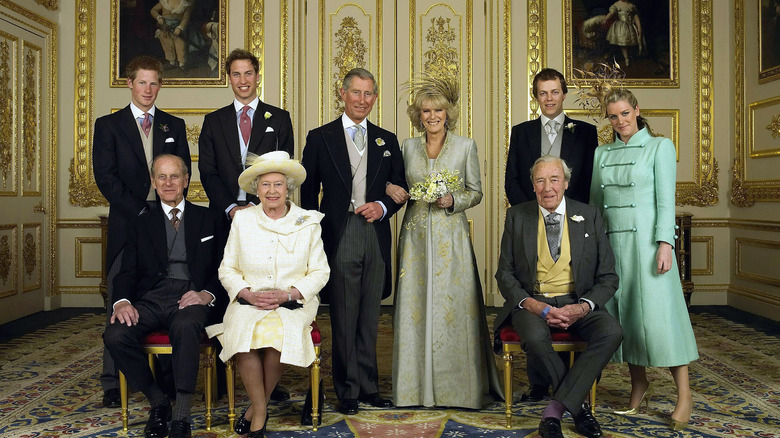 Anwar Hussein Collection/Getty Images
While both Prince Charles and Camilla Parker Bowles fought for their right to be in love and share a life together, not everyone saw their union as a happily ever after moment, especially their children. 
In their own ways, all four had to deal with the backlash of the affair and cheating scandal that was printed in newspapers when they were younger children. It was widely known that Prince William and Laura Lopes did not get along in the slightest as stories surfaced about the two step-siblings always feuding. 
Katie Nicholl, Vanity Fair's Royal Correspondent, wrote in the 2010 biography Harry and William, per Express, "William and Laura used to have terrible fights over who was to blame for their broken homes." A source told Nicholl, "William would blame Camilla for all the hurt she had caused his mother, which would send Laura into a rage. Laura was not having any of it. She would take a hard line and fire back at William, 'Your father has ruined my life!'"
But does the heir to the throne have a good relationship with his two step-children? Tom Parker Bowles sure thinks they do as he divulged his adoration for his second father in an interview with 9 News Australia (via The Crown Chronicles). The royal's step-son complimented him, saying, "I've always adored my stepfather; he's always been a kind and good and lovely man. He is a man of warmth, intelligence, and humanity."
Do Prince Charles step-kids call him dad or sir?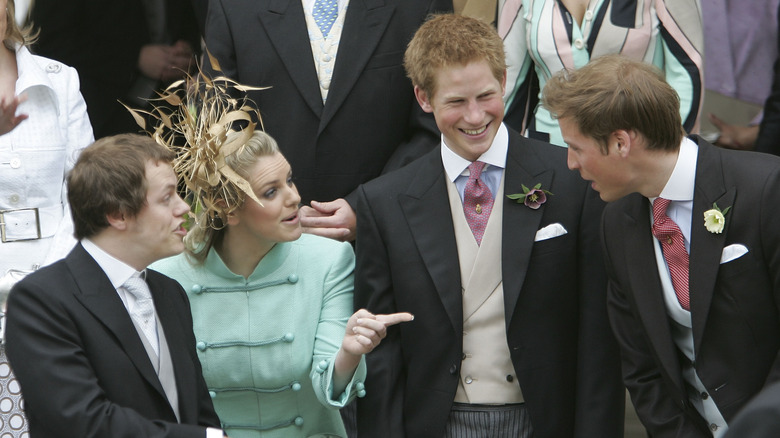 Georges De Keerle/Getty Images
Tom Parker Bowles, who is a food writer, went on to rave about how his mother and step-father value each relationship telling Town and Country that the entire family will always make time to be with one another. 
In 2015, Bowles spoke with A Current Affair revealing that Prince Charles was a "lovely man." 
"I don't give a crap what anyone in the press says," he revealed. "You know, I couldn't care less. He is a man of warmth and intelligence and humanity. And I think he would – if it ever happens – he will make a fantastic king."
Of course, he's also worried about his mother's happiness as he got older, explaining, "All you care about your parents is they're happy and my mother is exceptionally happy at the moment. I've always adored my stepfather." So while some of their subjects still harbor ill will towards the couple it looks like the children have warmed up to the idea of the pair and their relationship; just don't expect them to call him dad.