The Truth About Chrissy Teigen's First Tweet Since Returning To Twitter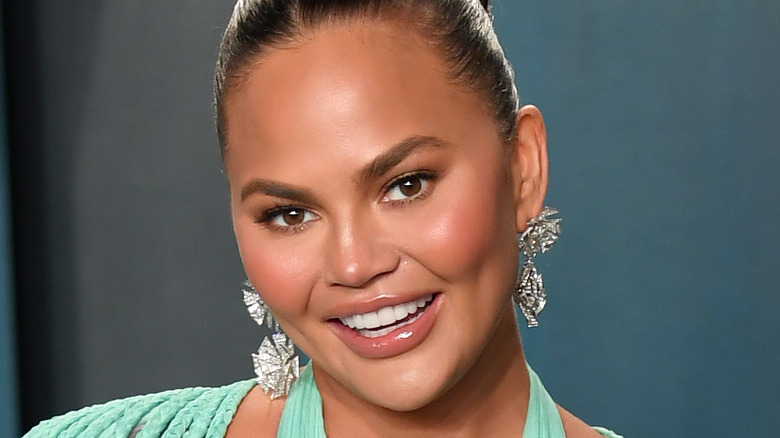 Karwai Tang/Getty Images
The internet was truly shocked when Chrissy Teigen, who is known for her hilarious clap-backs, one-liners, and relatable social media content, announced she was done with Twitter in March 2021. Dubbed the "unofficial mayor" of Twitter, Teigen made the decision to leave the social media platform after years of harassment from trolls and other haters.
"It's time for me to say goodbye. This no longer serves me as positively as it serves me negatively, and I think that's the right time to call something," Teigen tweeted on March 24, 2021, before taking a step back from the platform. "I encourage you to know and never forget that your words matter. No matter what you see, what that person portrays, or your intention," she continued. "For years I have taken so many small, 2-follower count punches that at this point, I am honestly deeply bruised." Nevertheless, Teigen wouldn't stay away from Twitter forever.
Chrissy Teigen surprised her followers when she tweeted for the first time in nearly a month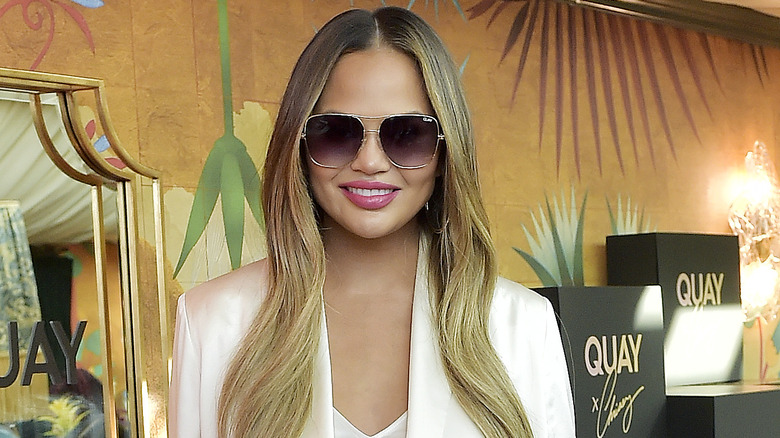 Stefanie Keenan/Getty Images
"Turns out it feels TERRIBLE to silence yourself and also no longer enjoy belly chuckles randomly throughout the day and also lose like 2000 friends at once lol," Teigen tweeted on April 16, 2021. She added, "I choose to take the bad with the good!!"
In response to the surprise tweet, which had over 60,000 likes just hours after Teigen posted, a fan asked what she had been doing all this time without Twitter. "How have you been what's going on do you have any fun anecdotes I have missed you dearly," the fan wrote. To which, Teigen cheekily replied, "I've spent weeks just saying tweets to shampoo bottles."
It's no secret that Teigen's fans are excited to have her back, but not everyone was thrilled about the Cravings author's return to the Twitterverse. "Lol I thought this place was too toxic for you. Why come back?" one social media user asked the star. Another questioned, "Who is actually surprised Chrissy Teigen is back on Twitter. Self-centered people can never get away from social media." Luckily, it seems like Chrissy Teigen's supporters outnumber her critics, and her fans are looking forward to hearing her hot takes on the social media platform once again.