Here's How Much Tyler Hubbard Is Really Worth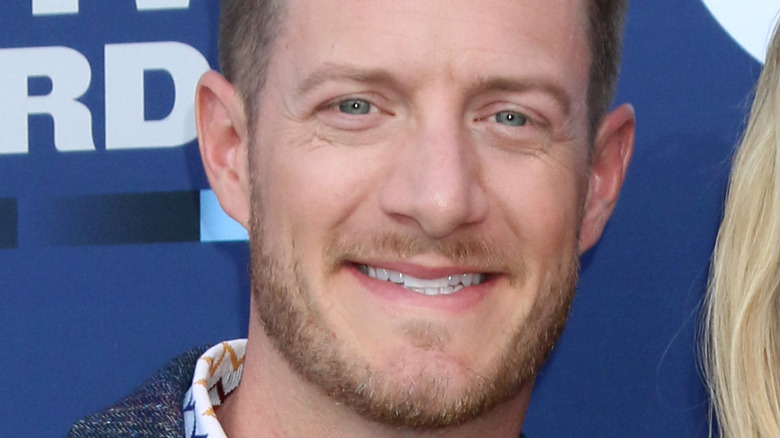 Shutterstock
Earlier this year, Tyler Hubbard and Brian Kelley of the band Florida Georgia Line announced that they were planning on working on their own music separately (via Billboard). However, fans of the country duo don't have to worry, because Hubbard also said that despite their solo careers, the two plan to "continue [their] journey" together as well. They even just saw their 18th career No. 1 with the song "Long Live," according to The Herald-Dispatch. 
Florida Georgia Line is also nominated for the Duo of the Year award at the 2021 Academy of Country Music Awards on April 18, 2021 (via Academy of Country Music). Back in 2013, the duo won their first ACM Awards for New Artist of the Year and New Vocal Duo or Group of the Year (via Billboard). Since then, they've been nonstop, so it makes sense that both members have a pretty impressive net worth. In fact, Hubbard and his wife, Hayley, just purchased a $3.9 million mansion in Hollywood, according to 99.5 WKDQ. 
Both Hubbard and bandmate Brian Kelley have the same net worth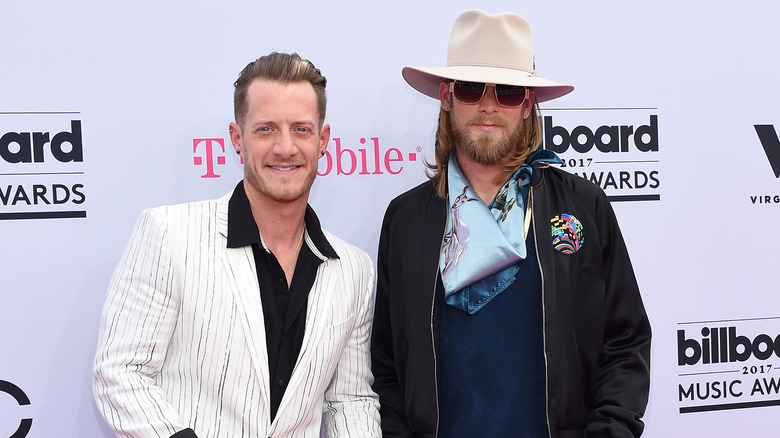 Shutterstock
The purchase of their new home didn't even make a dent on Hubbard's grand total net worth of $25 million, according to Celebrity Net Worth. That's an impressive number and most of it can be attributed Florida Georgia Line's bestselling albums and singles. In fact, their first hit, "Cruise," is certified eight-times Platinum, and their debut studio album Here's to the Good Times peaked at No. 4 on the Billboard Hot 100 (via Billboard).
Both Hubbard and Kelley also started their own music publishing company in 2015, Tree Vibez Music, which adds a significant amount to the duo's net worth. And since they've done so much together over the years, it makes sense that both Hubbard and Kelley have $25 million each to their name, according to Celebrity Net Worth. Now that they're both working on their own music, though, you may see those numbers changing depending on what happens next with their careers. But at the end of the day, $25 million from Florida Georgia Line alone is nothing to scoff at.