Inside Brian Kelley's Marriage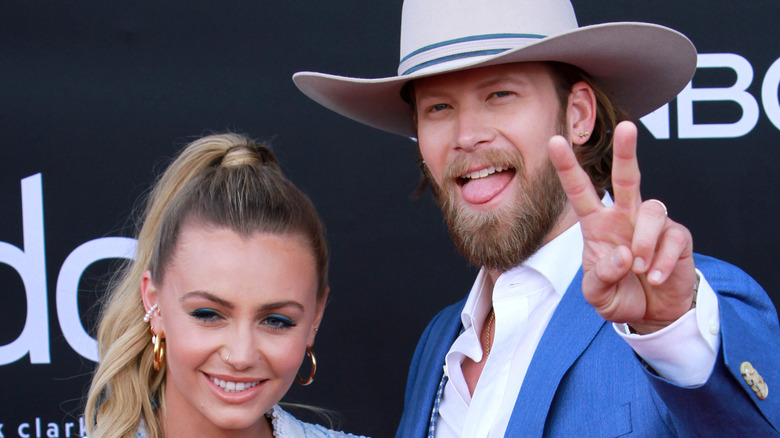 Shutterstock
Brian Kelley, the lead singer of Florida Georgia Line, debuted his first solo EP this week, titled BK's Wave Pack, per CMT. Brian has steadily been making a name for himself outside of his band, which became extremely popular after working with famous artists such as Luke Bryan and Nelly, via People.
The country singer made headlines back in 2013 when he secretly married Brittney (formerly Brittney Cole), via Wide Open Country. The extremely private wedding took place at the couple's Nashville home, just seven months after they started dating. The pair had known each other for over three years before they got together. In fact, Brian revealed in an interview with People that he had always "wanted a chance" with Brittney. He got that chance when Brittney finally broke up with her former boyfriend. And for Brian, the rest was history.
"The whole process has been non-traditional," Brian told People. "There was no official proposal or exchanging of rings. We had just fallen in love, and I knew I couldn't live without her. It sounds like a terrible cheesy movie, but when you know, you know!" Many people have doubted that the couple would remain together given their whirlwind romance. However, Brian and Brittney are still going strong eight years later.
Brian and Brittney Kelley started a business and have four dogs together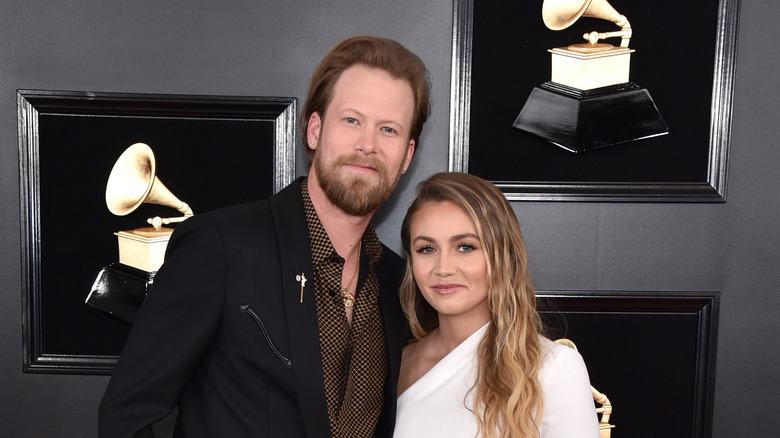 John Shearer/Getty Images
Brian and Brittney Kelley seem to be having a very successful marriage. After their wedding in 2013, the couple decided to open an ethical clothing company called Tribe Kelley, per Wide Open Country. The company is still going strong, and sells a variety of tops, bottoms, hats, and bathing suits.
Brian and Brittney are also dog lovers. The couple shares four dogs together and regularly posts pictures of their pooches on Instagram. "Merry Christmas from our tribe to yours," Brittney wrote in a December post from last year. All of the dogs are big breeds, and two of them are German shepherds.
Overall, the Kelleys seem to be just as happy with each other as they were in 2013. Brittney is very open about her love for Brian on social media. "I look over at you and [sic] see sunshine, she wrote in a post on February 28 (via Instagram). For Valentine's Day, she even quoted one of Brian's lyrics on Instagram, writing, "'It don't take much, when you got a love like ours.'"