Expert Reveals What Diana Would Have Thought About William And Harry's Reunion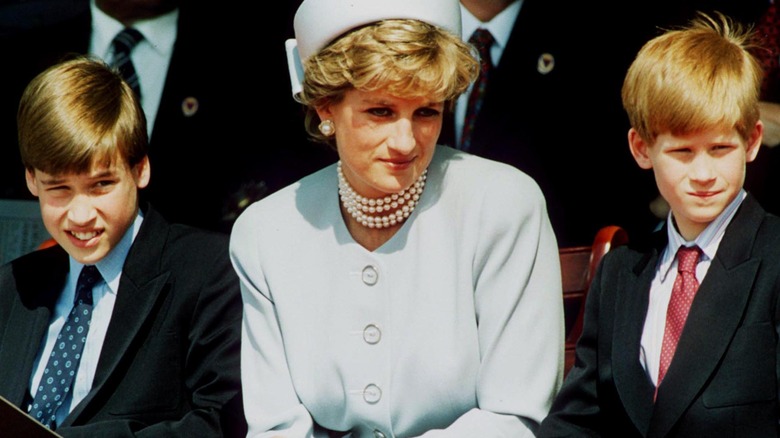 Anwar Hussein/Getty Images
The royal family held a funeral for Prince Philip, Duke of Edinburgh, on April 17. While most of the attention was obviously on Philip and the life he lived, notably as the husband of Queen Elizabeth for over 70 years, many people couldn't help but focus on two other members of the family: Prince William and Prince Harry.
The brothers have had a tough time of it in recent years; tensions between the brothers began growing in November 2018, when Prince William was reportedly worried about the pace at which Prince Harry's relationship with Meghan Markle was moving. At the time, The Sun reported that William brought up his concerns with both Harry and their father, Prince Charles. An unnamed source was quoted as saying, "William told his brother that they knew nothing about her background, her intentions, what she was really like. He just wanted to stress that becoming part of the Royal family is a massive undertaking and the pressure and scrutiny is unrelenting. Was Meghan the right one?"
Since then, things have only intensified, and prior to the funeral, the brothers weren't speaking. But happily, it seems that they reconnected following the service.
Royal author believes Princess Diana would be thrilled her sons are speaking again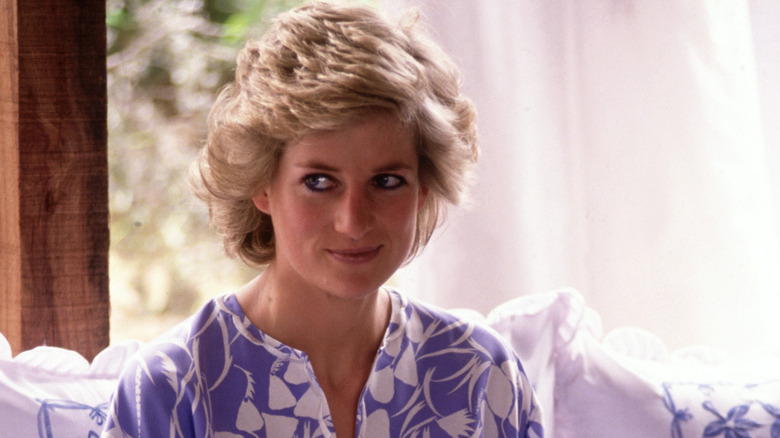 David Levenson/Getty Images
Many people have speculated that the fighting between Prince William and Prince Harry would have devastated their mother. In March 2020, royal photographer Jayne Fincher told Page Six that she believed the separation between the two would have been deeply frustrating and disappointing for their mother. "She'd be shaking the boy's heads together saying, 'For goodness sake. What's going on here?'" Fincher said. "And I think she'd be trying to make peace between the girls, too."
Video footage and photos of Prince Harry and Prince William chatting after the funeral surfaced quickly following the service, and now famed royal biographer Andrew Morton has tossed his own opinion about what Princess Diana would think about her sons into the ring. Writing for The Sun, Morton said that she would be thrilled to see her sons working on their relationship again (via The Daily Mail). "What would have truly warmed Diana's heart," according to Morton, "is that William and Harry, who did not even glance at one another during the procession with other royal men, did speak to one another at the conclusion of the funeral service -the first time they had met face to masked face in a year."
Morton added that the conversation could mean a lot. "Their five-minute chat was the first sign of a possible reconciliation since Harry and Meghan's bombshell Oprah Winfrey interview more than a month ago."