Why Everyone Is Talking About Lizzo And Chris Evans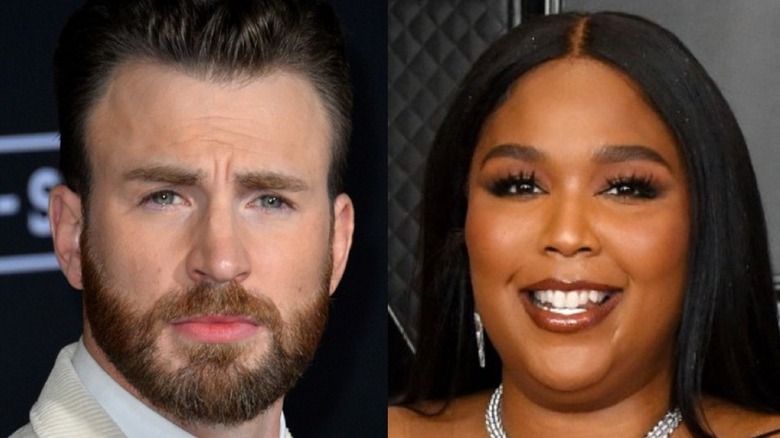 Kevin Mazur/Getty Images
The COVID-19 pandemic has rendered millions of people unable to connect with anybody outside of their cellphones. For singles, this is a particularly trying time because the lack of physical contact and emotional intimacy simply cannot be replicated by swiping through dating apps or Instagram stalking. Surely celebrities aren't suffering like the rest of us, though. Fame must provide some respite from the seemingly endless drifting of days into weeks and months. 
Not so, if Lizzo is anything to go by. The lovable pop star, flautist, and body positive activist has been impressively open about just how single and ready to mingle she is (via Instagram). Lizzo might be a chart-topping superstar, but she gets lonely and bored just like everybody else. And, after knocking back a few too many glasses of rosé, she also gets her best/worst ideas, all of which seemingly revolve around none other than Captain America himself, Chris Evans.   
Lizzo was all of us when she DM'd Chris Evans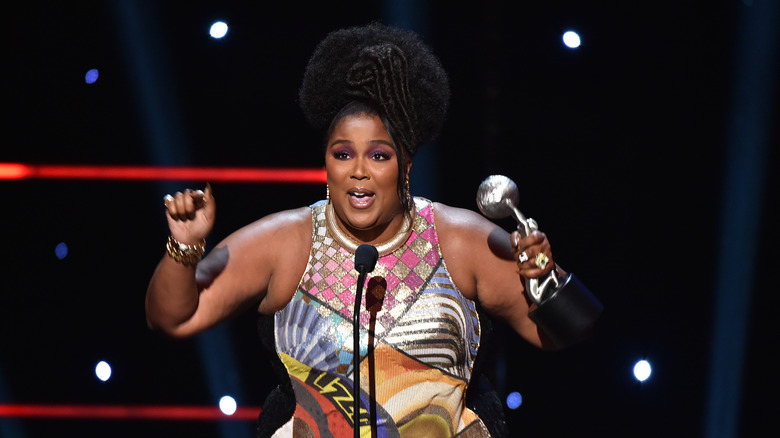 Aaron J. Thornton/Getty Images
Lizzo took to TikTok to detail how she'd sent a flirty, and very drunken, Direct Message to actor Chris Evans comprising three emojis: a wind blowing, a woman playing basketball, and a basketball itself. The message was simple — Lizzo was shooting her shot. "Don't drink and DM, kids," she quipped alongside the footage of her lip-syncing to Tatayanna Mitchell's audio, which states, "The reason I'm upset about this one is because I know I'm not going to be able to marry him. And honestly, it hurts me to the core because damn papa he a rare breed, no comparing! Like, Chris!!" However, the "Juice" hit-maker followed up with another video showcasing Evans' sweet response, in which she's cheering just as all of us would be upon receiving a message from him. 
Lizzo also revealed the Marvel star had followed her on Instagram (via TikTok). His message read, "No shame in a drunk DM god knows I've done worse on this app lol," seemingly referencing when Evans accidentally shared a nude with the entire world, late last year. Twitter was beside itself, with one user complaining,  "I've been drunk tweeting and messaging Chris Evans for years and I never get anything back," while another tweeted about when the two were going to tie the knot. It's worth noting both Lizzo and Evans are currently single, and she previously jokingly proposed to him (via Twitter), so a relationship could totally happen.