Steven Yeun: How Much Is The Famous Actor Worth?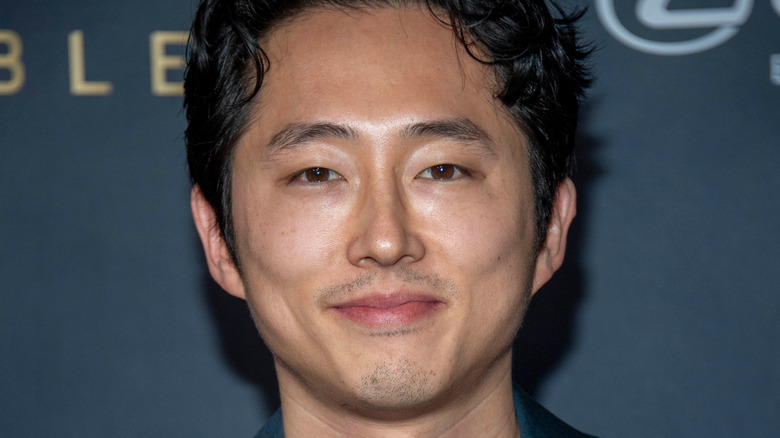 Shutterstock
Minari actor Steven Yeun is known for diverse roles, whether playing pizza delivery driver Glenn on The Walking Dead, or voicing Mark Grayson in Amazon's superhero series Invincible (via Inverse). Becoming the first Asian-American actor to be nominated for the Academy Award for Best Actor, Yeun's role in Minari as the father in a Korean immigrant family cemented his now-iconic status (via ABC). The actor's indie projects show his focus on the art-form rather than the money, but it's still no surprise that Yeun's net worth grows by the day -– and it might be more than you think.
Yeun made history with his Oscar nomination, and fans are speculating whether the 37-year-old will nab the Best Actor trophy (via NBC). As we wait for the ceremony on April 25, it's worth looking at the actor's difficult path to success. Per GQ, Yeun's family emigrated from Seoul, South Korea to Taylor, Michigan when he was 4-years-old. His father was an architect in Seoul, but their Michigan neighborhood was full of "gangs, rat tails, and BMX bikes," and his parents worked in chopstick production. Yeun admitted to holding on "to this weird, nebulous middle space" between his two lives, undoubtedly paving the way to his complexity as an actor.
Becoming interested in improv comedy at Kalamazoo College, the Okja actor moved to Chicago to pursue his dreams. As a rising star, not even Steven Yeun could have imagined his future achievements -– or his stunning net worth.
Steven Yeun's net worth might surprise you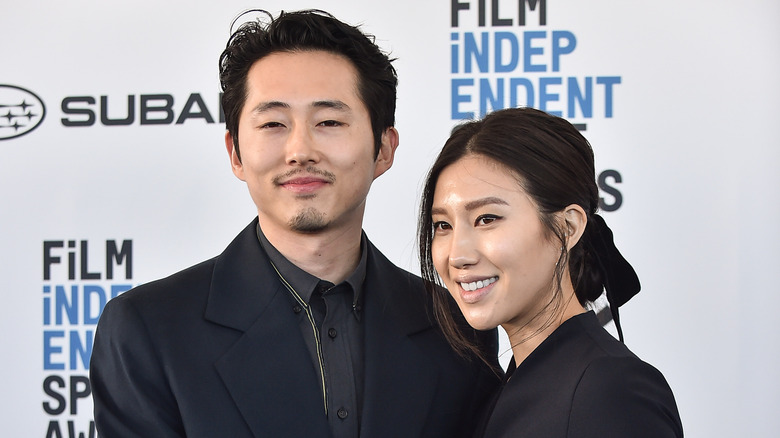 Shutterstock
Just five months after moving to Los Angeles in 2009, Steven Yeun was cast as Glenn Rhee on the now-legendary The Walking Dead (via GQ). Becoming a cult-fave actor, Yeun was catapulted into fame, setting him up for other interesting, unexpected roles. While working on the AMC show, the actor also appeared on TV series like The Big Bang Theory, Law & Order: LA, American Dad!, and Voltron: Legendary Defender (via IMDb). The Seoul-born actor secured his place in Hollywood, going on to score iconic movie roles like playing K in Bong Joon-ho's Okja, and Squeeze in Sorry to Bother You, which undoubtedly contributed to both fame and financial success.
So what is Steven Yeun's estimated net worth? After a decade-plus acting career, he has accumulated a net worth of $4 million (via Celebrity Net Worth). But according to Screen Rant, the actor's impressive bank account is due to much more than just television and film. While his emblematic roles in The Walking Dead and Minari surely paid very well, the Burning actor is also a "major investor" in an L.A. Korean-Mediterranean restaurant called The Bun Shop. Co-owned by his brother Brian, the restaurant is a steady revenue stream for the actor.
With upcoming roles in 2021's Trollhunters: Rise of the Titans and The Humans, plus a 2022 still-unnamed Jordan Peele film (via IMDb), there's no doubt Yeun's star (and net worth!) will continue to rise.