The Truth About The COVID-19 Vaccine For Long Haulers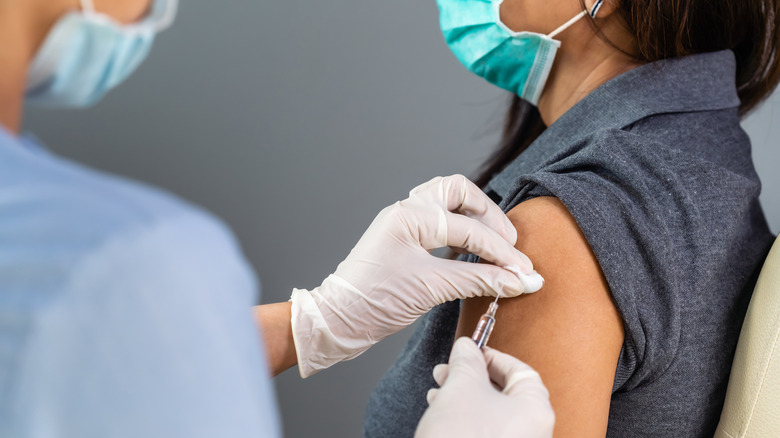 Shutterstock
We know a lot about the COVID-19 vaccine's ability to protect people against getting infected with the potentially-deadly virus, with the CDC saying all versions currently available are "safe and effective." Yes, there are side effects — Johnson & Johnson's shot was pulled recently out of an abundance of caution after reports of blood clots in six patients — out of nearly 7 million to be fair. Some individuals are more likely to experience side effects after getting the COVID-19 shot — namely women, younger people, and anyone who was previously infected with coronavirus.
But now, researchers are learning more about how the COVID-19 vaccine affects so-called "long haulers." According to the Cleveland Clinic, this is someone who was infected with the virus, and continues to experience symptoms for weeks or months afterwards. Symptoms can include lingering headaches, muscle aches, and cough.
There is hope on the horizon for long haulers, and believe it or not, the vaccine is to thank.
How the COVID-19 vaccine helps long haulers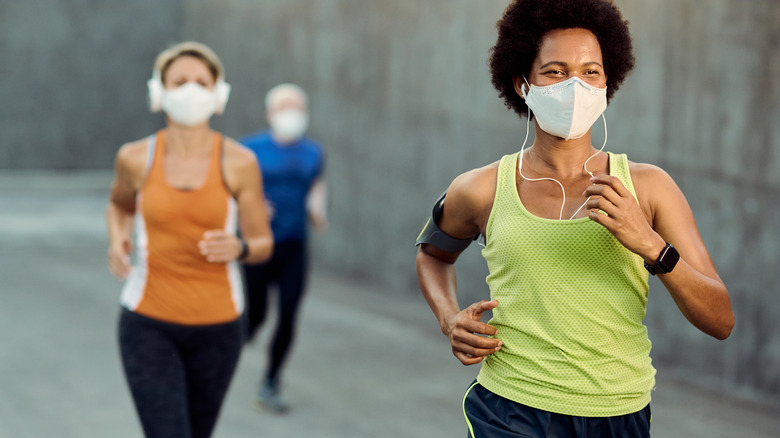 Shutterstock
According to CBS News, an online poll of long haulers found that 39 percent saw some degree of resolution of their symptoms after receiving the COVID-19 vaccine. As Dr. Akiko Iwasaki, professor of immunobiology at the Yale School of Medicine, explained to the outlet, "The vaccine induces robust antibody and T-cell responses that can clear the viral reservoir or remnants that's causing the inflammation, and that would be a permanent solution to long COVID."
This is welcome relief for the ten to 30 percent of COVID sufferers who become long haulers (via Yahoo!). It's worth noting that for many long haulers, some symptoms reportedly resolve quickly — within days — while others took longer. Researchers are not 100 percent sure why the vaccine helps long haulers, or how — but there are certainly plenty of theories at this point.
Ultimately, what long haulers need to know is that, as Dr. M. Rizwan Sohail, professor of medicine specializing in infectious diseases at Baylor College of Medicine, told Yahoo!, "I've had a few people who have gotten back entirely to normal lives." Sadly, he also noted, "Not every patient has that effect."