Walter Mondale's Net Worth At The Time Of His Death May Surprise You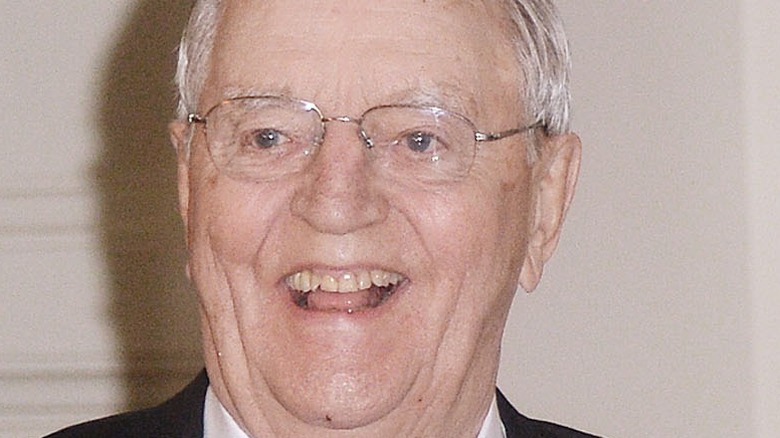 Olivier Douliery/Getty Images
Walter Frederick "Fritz" Mondale was born on Jan. 5, 1928, in Ceylon, Minnesota. He obtained a degree in political science from the University of Minnesota, served in the U.S. Army, and earned a law degree from the University of Minnesota Law School (via mnc.net).
During his 12 years as a United States senator, he was on the Finance Committee, the Labor and Public Welfare Committee, Budget Committee, and the Banking, Housing and Urban Affairs Committee. In 1976, he became vice president under Jimmy Carter, and in 1984, he ran for president himself, losing to Ronald Reagan. Since then, Mondale has been practicing law, teaching, and serving as a director on nonprofit and corporate boards.
On Monday, April 19, 2021, Mondale died in his home at the age of 93, according to CNN, and at the time of his death, he was the oldest living former U.S. vice president (via oldest.org).
Walter Mondale's diverse resume contributed to his considerable net worth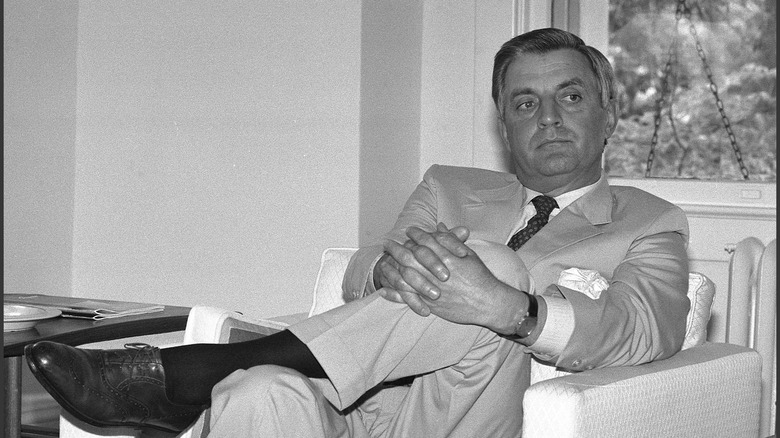 Oliver Morris/Getty Images
Throughout his life, Mondale made many contributions to the world of politics. He was also a family man. He married his wife, Joan, in 1955, and the couple had three children: Ted, who served in the Minnesota Senate; Eleanor, who was a broadcast journalist and TV host; and William, who was an assistant attorney general. Joan died in 2014, at the age of 83 (via CNBC), and Eleanor died in 2011, at the age of 51, after being diagnosed with brain cancer in 2005 (via CBS Minnesota).
Some may be wondering what Mondale's net worth was at the time of his death.
According to IdolNetWorth, it was $20 million. This number is due to everything from his time as a senator and as the vice president of the United States of America to practicing law and teaching, and he will be remembered for all of this and so much more.