Why Stars Won't Be Wearing Face Masks At The Oscars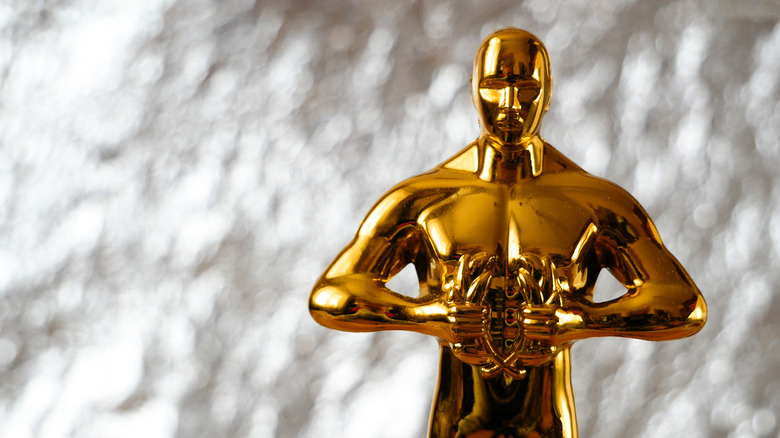 Shutterstock
This year's Academy Awards will look a lot more like what viewers are used to in at least one way — attendees are not required to wear face masks while on camera, according to Variety. Indeed, after more than a year of pandemic life, and awards ceremonies that featured presenters and winners donning protective face coverings, the 93rd Oscars will be notably different (via People).
Why stars will be mask free has to do with how the show is being produced, and in this case, the Oscars is a television production, thus, actors are not required to wear masks. Interestingly, during commercial breaks, however, the likes of Sacha Baron Cohen and Viola Davis, who are both nominated this year, will be asked to put their face coverings on (via Oscars.org). Remember, unlike other pandemic awards shows, nominees must show up in person to participate in the telecast — no remote acceptance speeches allowed!
In a Zoom call Monday, the face mask policy was discussed, as were other safety precautions that would be in place for Sunday night's ceremony.
Other safety measures being undertaken by the Oscars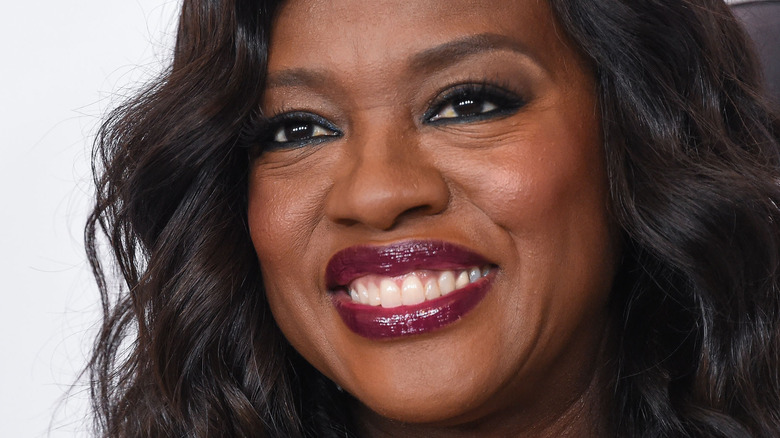 Shutterstock
Variety reports before attending, stars will be asked to take a COVID test, and will receive a temperature check upon arrival. Meanwhile, only a few reporters will be on hand to interview the stars and their guests with social distancing and a remote, press conference style setup, with the list of attendees limited to just 170 people. Consider that in a typical year, thousands of guests would pack into the venue, which is Union Station in Los Angeles.
But this year, People is reporting that a third of the budget for the 93rd Academy Awards is going toward safety. Another measure is a very precise timeline, with guests being rotated in and out of the theater, and each attendee receiving a personalized itinerary of exactly where they need to be and when.
Here's hoping the telecast, which in an odd twist of fate is being produced by Steven Soderbergh, who helmed Contagion, goes off without a hitch — safely (via USA Today).