Khloé Kardashian Has The Perfect Response To Critics Of Her Latest Instagram Post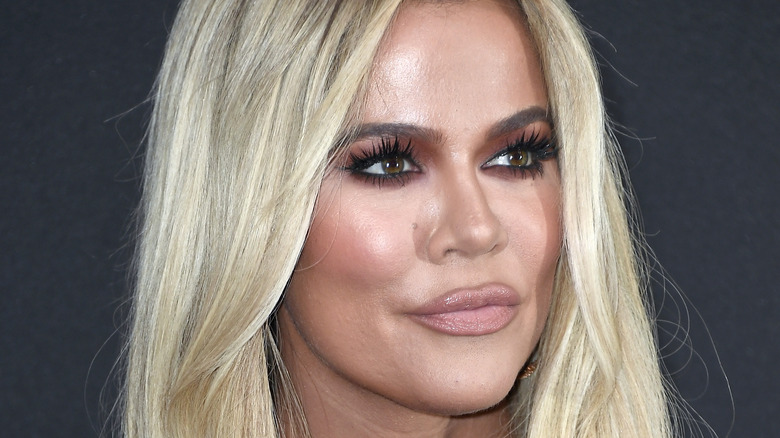 Frazer Harrison/Getty Images
Khloé Kardashian can't seem to catch a break when it comes to her social media posts. The reality star is often the center of plastic surgery rumors, and online hate when it comes to her body and her face (via Us Weekly). Kardashian has been open about her changing looks over the years, which she has credited to weight loss, different makeup techniques, and of course, image editing. "It's like when you're pregnant, your nose spreads because there's fat pockets in there, I guess. So when I lost weight, my nose did get smaller, and also I now know about contouring. Like when I wash my face, my nose is wider," she previously said.
In the midst of it all, Kardashian has maintained that she's living her best life and doesn't have anyone's best interests but her own when it comes to health and looks. "Thank God I don't live my life for other people because I'd be in a constant tug of war," she told Cosmopolitan UK back in 2015. During the interview, Khloé Kardashian also admitted that the gym has often been her "refuge" when she was feeling down or working through issues in her life, actions which have led to her changing body. Now, the Good American founder is standing up for herself against online critics once again.
Khloé Kardashian offers the perfect response to Instagram critic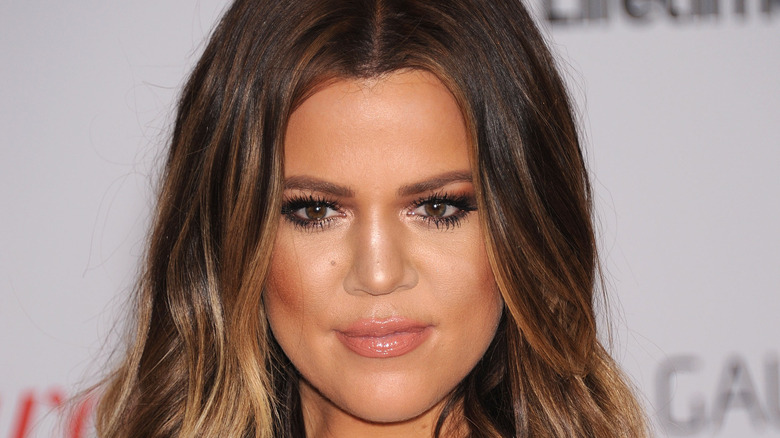 Shutterstock
Over the weekend, Khloé Kardashian shared photos of herself wearing a skintight catsuit and a pair of heels (via E!). The mother-of-one flaunted all of her curves as she posed in an array of positions. She captioned the post "AVATAR," due to her all-blue ensemble. While many of Kardashian's fans gushed over how great she looked, others began to critique her look. "If insecurity was a person," one follower wrote, adding a teardrop emoji for emphasis. However, Kardashian didn't sit by and let that comment slide. "Baby girl, you have to look in the mirror. Only insecure people tear other people down. I'm sending you so much love, health and happiness! I'm sorry that you're hurting," Kardashian replied to the social media user.
The empowering statement comes just days after Kardashian caught heat for trying to scrub an unedited photo of herself in a bikini from the internet. According to Page Six, the photo was taken by one of Kardashian's assistants and posted to social media by mistake. The reality star's team then tried to have the pic removed and stop it from making the rounds online. Kardashian later took to Instagram to release a statement about the situation while opening up about her body image struggles (via CNN). "The pressure, constant ridicule and judgment my entire life to be perfect and to meet other's standards of how I should look has been too much to bear," Khloé Kardashian admitted.