The One State Criminal Minds Never Went To In An Episode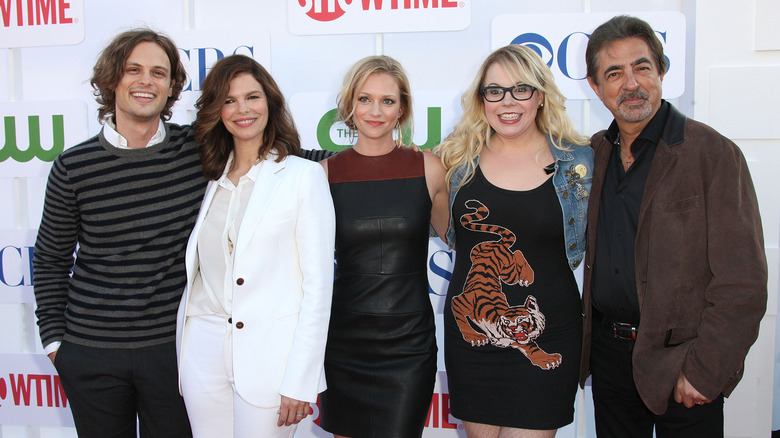 Frederick M. Brown/Getty Images
Whether you love crime shows or are desperately in love with Matthew Gray Gubler, chances are that you've binged Criminal Minds at one point. But if you haven't, here's the rundown: Criminal Minds is a CBS crime show based around a team of FBI profilers that solves crimes across the United States. Debuting in 2005, its dedicated fan base was devastated to hear that the final season would be aired in 2020, via IMDb. The show featured beloved actors such as Joe Mantegna, Paget Brewster, Matthew Gray Gubler, A.J. Cook, Shemar Moore, Jennifer Love-Hewitt, Kristen Vangsness, and many more. Between the adorable family-friendly scenes at the end of the episodes and edge-of-your-seat excitement, the show quickly became a cult favorite.
Throughout the show, the team takes on a new case to hunt down the "unsub," as they deem it. Some episodes have been based around serial killers, the mentally ill, and vicious criminals. But throughout the 15 seasons (per Deadline), there is one state that the adored gang never went to.
Criminal Minds never goes to, or even mentions, Hawaii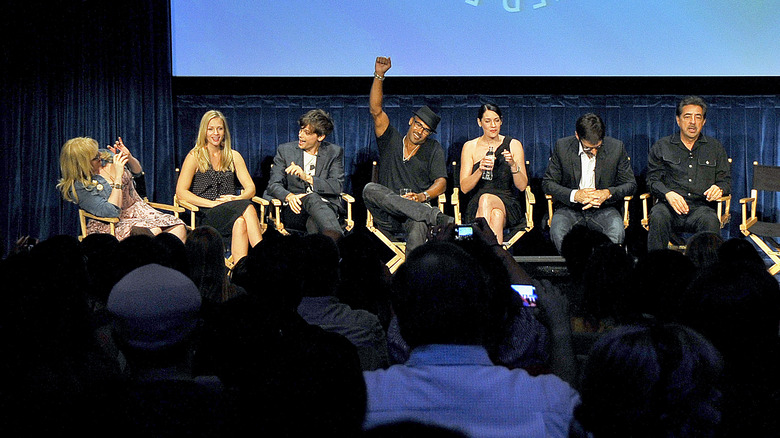 John M. Heller/Getty Images
When people say the Criminal Minds fanbase is hardcore, they mean it. A devoted fan on Reddit made an insanely detailed map going over every state they've been to and the episodes that correlate with it. Many fans talked about the map, which detailed every state from the East to the West coast, but as the creator and many other viewers discovered, there's one state missing. The Criminal Minds gang has gone to, or at least mentioned, every state — except Hawaii.
It's true, Hawaii is never mentioned in the 15 seasons the show aired. Another Reddit user went on to say, "Yeah, unfortunately Hawaii is the only state where nothing ever happened in Criminal Minds. Arkansas and North Dakota never had their own episode, but part of 'Chameleon' did take place in Little Rock, and the only shoutout ND got was that Sydney Manning (Adrianne Palicki) from 'The Thirteenth Step' murdered Ray Donovan's (Jonathan Tucker) girlfriend there before the events of the episode."
While there's never been an official statement as to why they never even mention Hawaii, fans have theories. One of the most popular being that Hawaii Five-0, another CBS crime show, was mainly set there. People believe that the network didn't want the shows to cross paths, no matter how cool it might have been for fans to see.