Why Kate Middleton's Latest Shopping Trip Has People Talking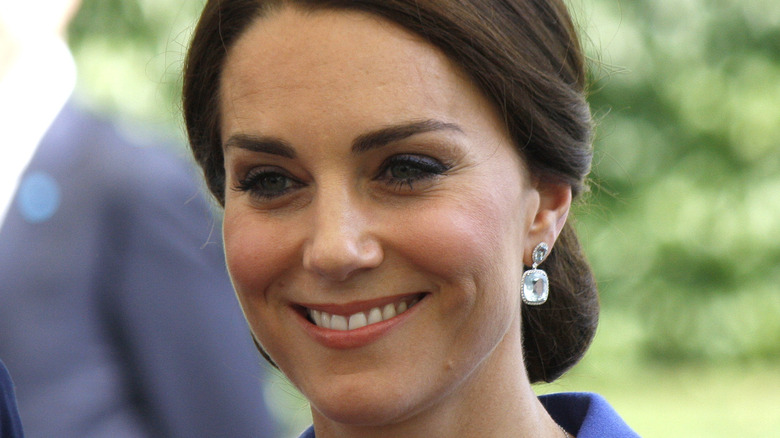 Shutterstock
Kate Middleton may be Prince William's wife and the future Queen of England, but she's also the mother of three adorable children. Although she's often praised for her flawless looks, incredible fashion sense, and the way she conducts herself as a member of the royal family, Kate is also the picture of a perfect mom in the eyes of many, per Insider. 
According to People, Kate makes her children her main priority, and is often seen spending time with them. "Kate is living the life that she talks about. She's at the center of her family and then she's dealing with the other things afterward," a royal source told the outlet in December 2020. Even William can't help but praise Kate's parenting skills, telling BBC Radio in July 2020 that his patience is "shorter" than he previously believed when it comes to raising the couple's children. "My wife has super patience," he admitted.
In early 2021, Dr. Rebecca Chicot, who has a PhD in Parenting and Child Development, gave her opinion about Kate's parenting style. "Kate is a sensitive and warm mum. She has a lovely balance of sensitivity and gentle boundaries," Chicot told The Sun. "She doesn't expect them to behave like little adults and knows that children go through perfectly natural stages like tantrums." Kate made headlines yet again when she was spotted during a sweet outing with her children.
Inside Kate Middleton's shopping trip with George and Charlotte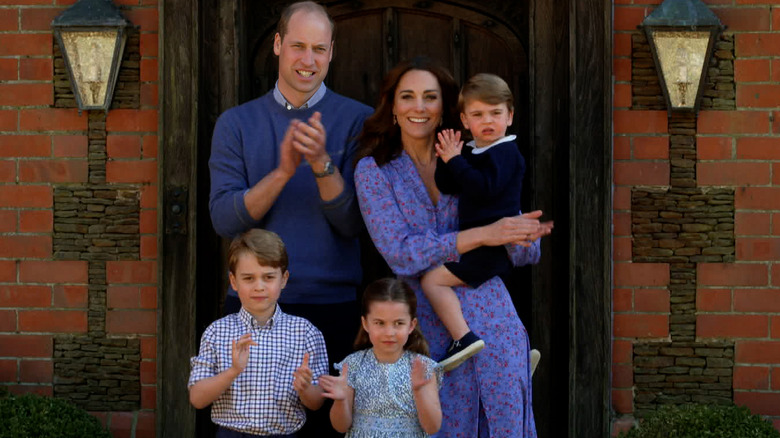 Comic Relief/Getty Images
Following the royal funeral Prince Philip, Kate Middleton was spotted with her two oldest children, George and Charlotte, during a fun day out. The Duchess of Cambridge reportedly took the kids to a store on King's Road, where they were said to have their own money in pocket (via The Sun). Staff members at the store gushed over Kate's interaction with the kids, and offered some insight into the shopping trip. "I wasn't there but she talked to my team, the kids had a budget that they stuck to and paid for their own things with their own money. Just normal well brought up children and a normal parent trying to do the right thing and that's just lovely!" a staff member stated.
The shopping trip came just days after Kate and the rest of the royal family said their final goodbyes to Prince Philip. During the funeral, it was said that Kate played the role of peacemaker between her husband Prince William and his younger brother, Prince Harry. There have been many reports of tension between the brothers and with the entire family following Harry's shocking tell-all interview with Oprah Winfrey, where he spoke out about living within the confines of the family (via Observer).
 "Thank God for Kate — she is the rock the monarchy will depend on. On Saturday, she behaved absolutely impeccably," royal biographer Brian Hoey told The Mirror following the funeral.