The Real Reason Jane Fonda Says She Had A Nervous Breakdown While Filming Grace And Frankie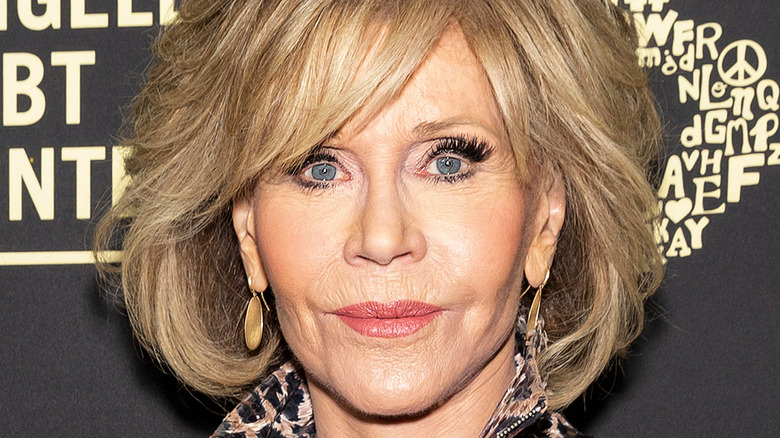 Shutterstock
Jane Fonda is a Hollywood icon. So you may be surprised to learn that she once had a nervous breakdown while filming her hit Netflix series, "Grace and Frankie."
 Speaking at a 2019 roundtable for The Hollywood Reporter, the "9 to 5" actor was asked, "How do you wish you were more like these women you play onscreen?" Her response? "It took me a season to come to care for my character [on 'Grace and Frankie']," she replied, before admitting she didn't want to be anything like her character. "I had to go back into therapy and start Prozac."
In fact, Fonda had a lot of difficulty getting into the role of Grace. "It took me a long time to figure out [my relationship to this character], the star admitted. "I had a nervous breakdown during the first season and I discovered it's because the very first episode our husbands tell us that they are going to leave us after 40 years and marry each other and that triggered abandonment."
She continued, "It was a big trigger, and I didn't realize that a character in a comedy could actually trigger something very profound."
Jane doesn't consider working with Lily Tomlin "work"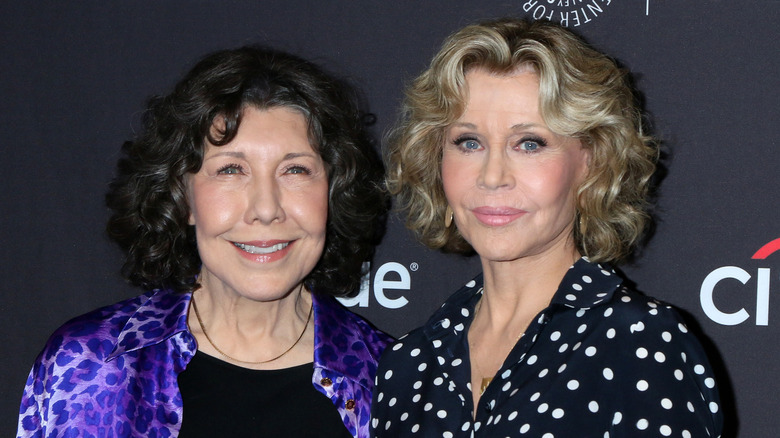 Shutterstock
Almost seven seasons later and Jane Fonda still loves playing Grace in "Grace and Frankie." She told Town & Country, "I feel guilty that it is so much fun. I am having so much fun that it is hard to even call it work."
In regards to working alongside Lily Tomlin, who plays her bestie and business partner Frankie in the show, Fonda gushed, "I love Lily. I deeply admire her. I go to work every day with a genius. That's number one. Number two, I love having a regular job at 81, which is more than I can even believe. I keep pinching myself."
Sadly, for longtime fans, the seventh season will be the last of "Grace and Frankie." As Fonda and Tomlin noted in a joint statement (via Hello! Magazine), "We are both delighted and heartbroken that 'Grace and Frankie' will be back for its seventh, though final, season." They added, "We'll miss these two old gals, Grace and Frankie, as much as many of their fans will, but we'll still be around. We've outlasted so many things — just hope we don't outlast the planet."