The Dalai Lama Once Gave The Queen A Thoughtful Gift. Here's What We Know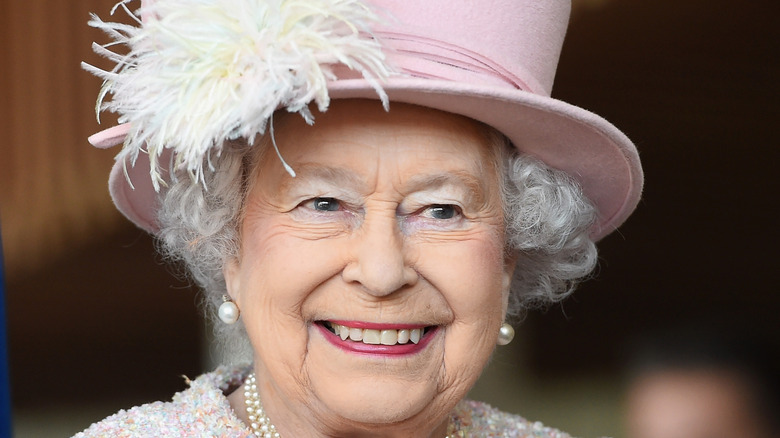 Stuart C. Wilson/Getty Images
It's not every day that the Queen of England pays you a visit, so you'd hate to be empty-handed. She, and the entire royal family, are recipients of all kinds of gifts: She once got an iPod from Barack Obama (pre-recorded with some of President Obama's speeches), a silver tea set from the president of Burma, a golden box from the sultan of Brunei, and a decorated ostrich egg for her birthday from the president of Kenya (via Marie Claire). 
Queen Elizabeth II has been the reigning monarch of the UK since 1952, and in that time has amassed quite the collection of gifts that have been recorded, and in many cases kept safe, by the Royal Collection Trust. One of those gifts was a white silk Buddhist prayer shawl given to the queen on behalf of the Dalai Lama in 1962, when the queen was on state visits to Iran, Pakistan, India, and Nepal (from Royal Collection Trust).
The Dalai Lama remembers watching Queen Elizabeth during WWII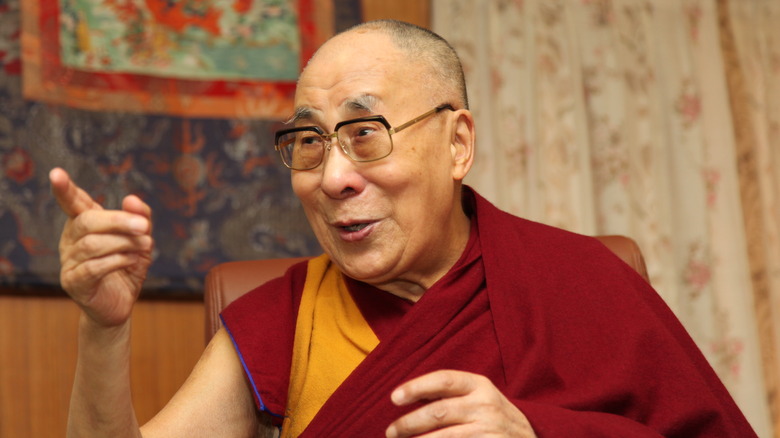 Pallava Bagla/Getty Images
The Dalai Lama has had a positive relationship with much of the royal family. In 2012, The Tibet Post reported on the Dalai Lama meeting with Prince Charles and Camilla while he was visiting Britain. The Dalai Lama had kind words for Prince Charles. "Right from the beginning, I felt, 'very nice person, good human,'" the spiritual leader said. "He [has] proved a very wonderful, sensible, good human being."
The Dalai Lama has also continued to praise Queen Elizabeth through the years. In 2016, the Dalai Lama released a statement about the queen for her 90th birthday: "Her Majesty is someone I have admired since I was a small boy in Tibet. I remember reading about her and seeing newsreels of various members of the royal family visiting and comforting people in war-torn London." 
He also wrote to the the queen in recent days upon hearing of the death of her husband, Prince Philip, to share in her grief: "I am sorry to learn the sad news that your husband, H.R.H. Prince Philip, Duke of Edinburgh has passed away. I will pray for him and offer my condolences to Your Royal Highness and your family at this sad time" (via Business Standard).