Greta Thunberg's Net Worth: The Activist Is Worth More Than You Think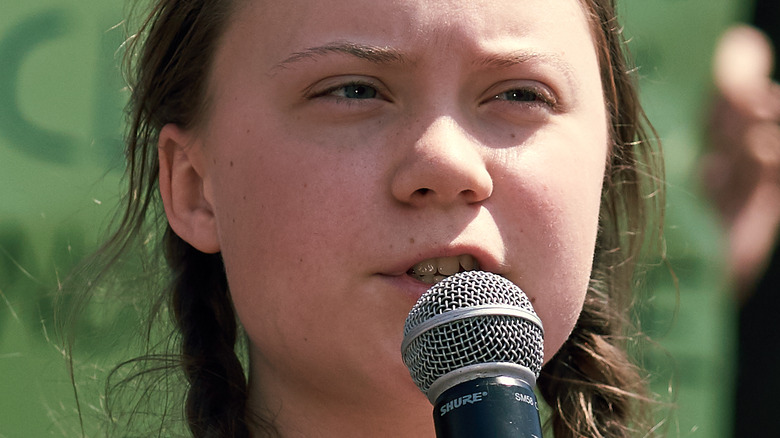 Shutterstock
Swedish environmental activist Greta Thunberg came to prominence after she began a climate change protest outside of her country's parliament in 2018. The first day of the strike, she was alone holding a sign saying "School Strike for Climate." But as the days passed, more and more people joined until the movement Fridays For Future was born, per TIME. Every Friday, people would congregate outside of parliament to demand the government adhere to all the points of the Paris Agreement. Soon after, Thunberg's pledge took the world by storm and led to historical protests for climate around the world. Her tireless activism and international reach made her TIME's 2019 Person of the Year.
Her passion for environmental activism began when she learned about climate change at school. While her classmates learned about the world's situation but didn't give much thought to it, she got depressed and stopped eating. Her Asperger's could explain why she was fixated on fighting climate change: she couldn't understand how our planet was dying and only a few were concerned about it (via BBC News). 
Thunberg went from a high school student to a global leader who has met with heads of state and activists to discuss how to save the world. Which brings us to the question, what's Thunberg's net worth?
Thunberg often donates thousands of dollars to climate action organizations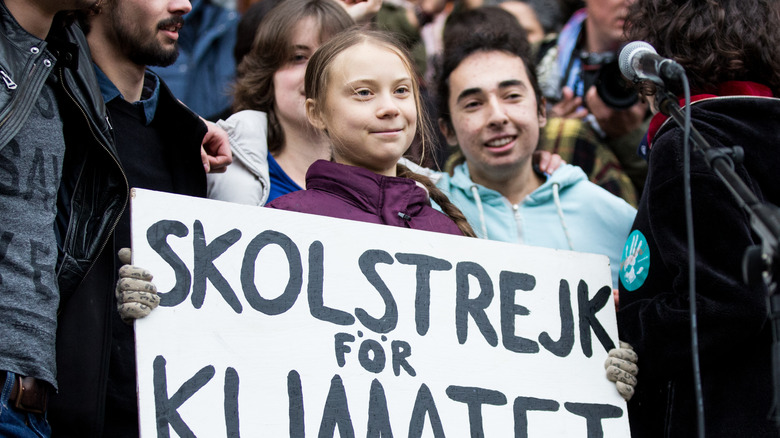 Ronald Patrick/Getty Images
Greta Thunberg is known for her upfront speeches and selfless generosity. While she has received multiple awards, she doesn't use prize money for her personal use but rather donates it to climate change organizations and other social causes.
After winning the Gulbenkian Prize for Humanity in 2020, Thunberg made a wholesome video to share this honor. "The prize money, which is €1 million, that is more money than what I can even begin to imagine, but all the prize money will be donated through my foundation to different organizations and projects who are working to help people in the front lines affected by the climate crisis and ecological crisis especially in the Global South," she said in a video published by The Guardian.
Since Thunberg has donated most of her money, it's unclear how much she has under her name. According to Wealth Magnet, Thunberg's net worth is estimated to be around $1 million.