Julianna Margulies Reveals She Had A Crush On This ER Co-Star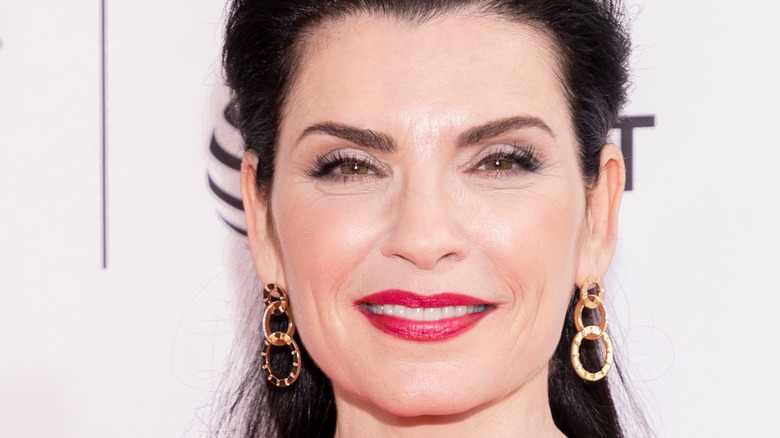 Shutterstock
Julianna Margulies captured hearts as Carol Hathaway on "ER" from 1994 to 2000, reprising the role in the show's 2009 finale (via IMDb). Her character's steamy romance with Doug Ross, played by George Clooney, kept viewers turned in week after week. It turns out that there was more behind the couple's on-screen chemistry than good acting, as Margulies revealed in her new memoir "Sunshine Girl: An Unexpected Life" (via People).
"That can't happen if you don't have a crush on each other," she wrote. "And with George and me, it was so organic." Margulies also spoke about how kind Clooney was to her on set. Even though she was initially "just supposed to be a guest star" on "ER," she said that Clooney "treated everyone the same."
Margulies called the star her "mentor," saying that he made her feel "safe" on set. "When you create an environment that people feel safe in, then you do your best work," she wrote. "And George taught me that."
George Clooney changed the course of Julianna Margulies' career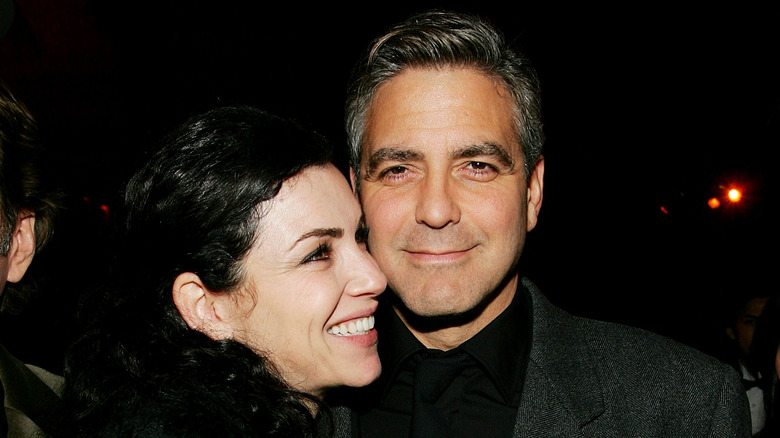 Evan Agostini/Getty Images
Margulies has previously credited Clooney with her success. In a 2018 appearance on "Late Night with Seth Meyers" she said, "I seriously owe my career to George Clooney because my character died in the pilot." Assuming that she wouldn't be getting further work on the show, Margulies prepared to "sign on to a not-very-good sitcom" when a call from Clooney changed her life.
"He called me out of the blue, put his neck out on the line for me and said, 'I overheard that your character tested well, and if I were you I wouldn't take another job because I think they're gonna bring you back to life'," she said
Margulies and Clooney formed a deep friendship on set. Her enduring affection for her former crush was on display in a sweet Instagram tribute she posted last year. "Happy Birthday to my sweet pal George Clooney," Margulies wrote in the caption of a pic of the two of them on the set of "ER."