Ronda Rousey Shares Happy News About Her Family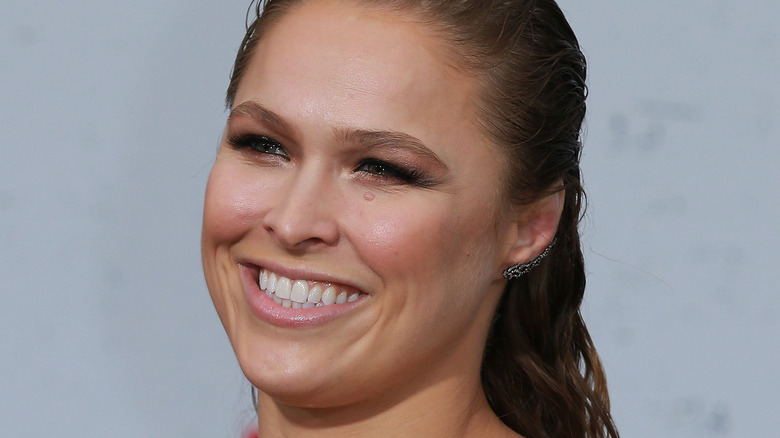 Leon Bennett/Getty Images
Ronda Rousey has made a career out of being pretty much a badass. She took home a bronze medal in judo at the 2008 Beijing Summer Olympics and was the first female competitor to sign with the UFC. If that was wasn't impressive enough, she was also part of the first-ever women's WrestleMania main event, according to WWE.
Her personal life has had some shining moments, as well. Rousey began dating Travis Browne, who is also a mixed martial artist, in October 2016. The couple got engaged under a waterfall in New Zealand with their August 2017 wedding taking place in Hawaii. As reported by Inside Weddings, Browne is from the island, making it all that more romantic.
On April 21, 2021, the famous fighting couple shared more big news about their family on Rousey's YouTube channel, which has 1.34 million subscribers. Keep scrolling to learn more about the pair's exciting announcement. 
Ronda Rousey is expecting her first baby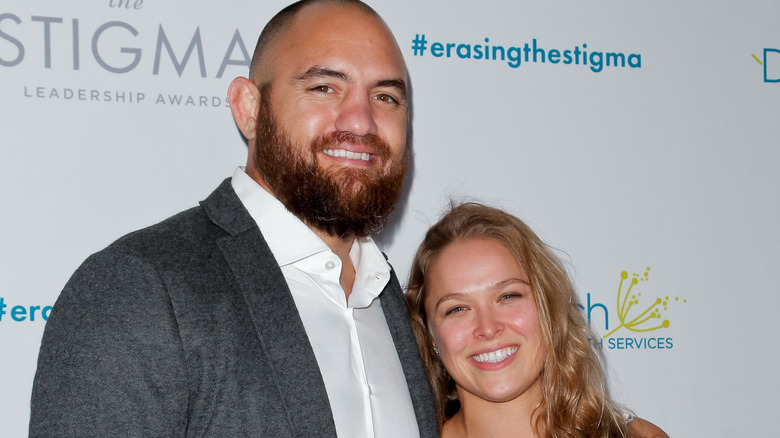 Tibrina Hobson/Getty Images
The video shows Ronda Rousey and her husband Travis Browne getting comfy on their couch. Then Rousey says, "How do I put this — Pow, four months pregnant!" The "pow" is accompanied by her pulling a pillow off of her stomach to show off her baby bump. This will be the couple's first child together. 
The description that goes along with the upload reads, "The question that has been asked for many moons has an answer: Is Ronda Rousey pregnant? Well, Travis Browne and Ronda have an announcement to make ... because they just made a baby."
The expectant mom goes on to state in the video — which even shows the couple looking at their baby's ultrasound — that she has been pregnant since January and that her due date is September 22. "I can't hide it anymore," she says, "so it's time to show it off." 
In its first hour, the video announcement had received 15,000 views and just keeps growing. Thankfully, fans will be able to keep following this exciting journey, as Rousey mentions sharing more of the story, most likely on her YouTube.