Cindy McCain Opens Up About Whether She Sees A Future In Politics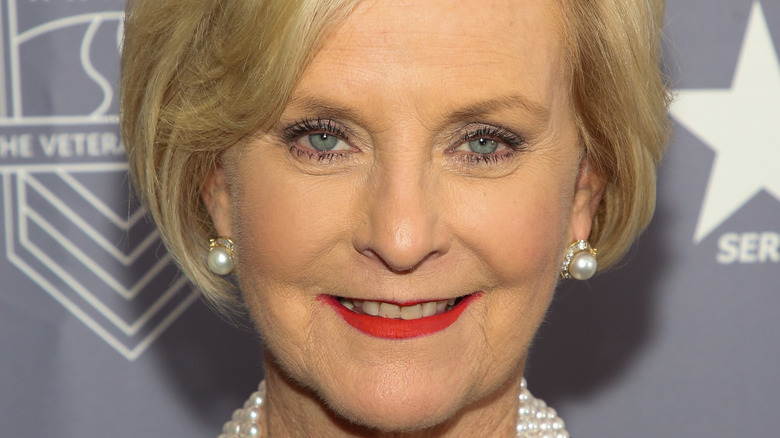 Paul Archuleta/Getty Images
Cindy McCain may be well-known because of her late husband John McCain, but she has lived a very impressive life of her own. In 1988 McCain founded the American Voluntary Medical Team, which was a nonprofit organization that offered medical services for people living in impoverished countries (via Britannica). She also worked closely with the groups the Hazardous Area Life-Support Organization and Operation Smile. In addition to her humanitarian work, McCain became the chairman of her father's beer distribution company Hensley & Co in 2000, while helping John launch his campaign for the Republican presidential nomination.
Esteemed book publisher Penguin Random House recently announced that McCain has undertaken the new challenge of penning a memoir about her 38 year marriage to John (via USA Today). McCain said in a statement, "Because of what I learned from him about honor and courage, I know how to use my voice to stand up for what I believe is best for me, my family, and America. Writing 'Stronger' at this time was important to me, and I'm excited to share the full story of our life together." In an interview with People about her new book, McCain opened up about her life as a politician's wife, and whether she sees her own future in politics.
According to Cindy McCain, being a political spouse isn't easy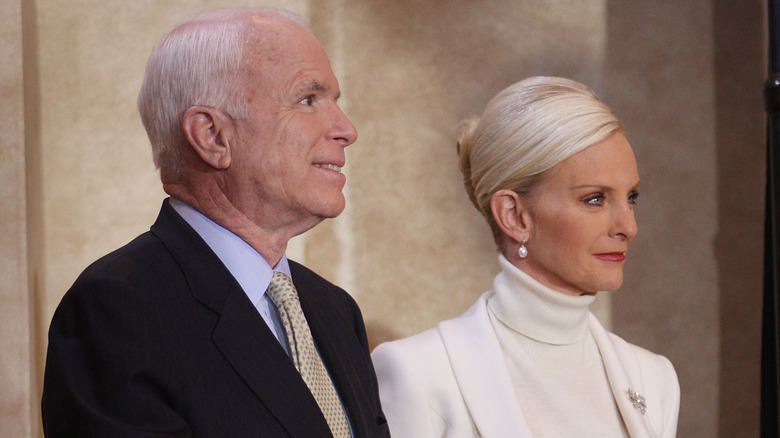 Scott Olson/Getty Images
In "Stronger" Cindy McCain touches on her struggles with a prescription pill addiction and the scandal she faced when it was revealed that she stole from the supplies of her medical support group. She also discusses how difficult it was to live her life under a microscope while John was vying for the top office (via People).
She writes, "Part of the role of a political spouse is to laugh and smile at jokes you've heard a thousand times before and to make it clear with your loyal gaze that there is no place else you'd rather be. ... I would feel a twinge in my back and want to kick off my high-heeled shoes and just lie down. But as a political wife, you never got to wiggle your toes."
McCain also added that while she felt fulfilled by her marriage to John and enjoyed their partnership she did yearn to feel like an independent person too. When People asked her whether or not she would ever consider running for office now, she laughed. "I've been there, I got through that. I'll sit back and watch others do it and give my blessing" McCain replied.