Jane Fonda Dishes On Her Best Kiss Ever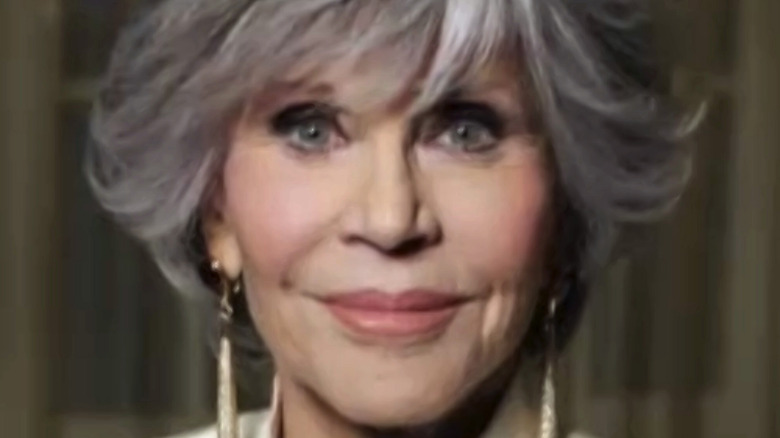 Handout/Getty Images
Jane Fonda loves to bring us good stories on and off screen. The 83-year-old actress currently stars in comedy series "Grace and Frankie," where she plays a retired cosmetics mogul who gets ditched by her husband to marry another man. Fonda has several awards under her belt, including two Academy Awards, two Tony Awards, and seven Golden Globes, per IMDb.
When it comes to her love life, the now-single star has been married to three prominent men: French director Roger Vadim, politician Tom Hayden, and CNN founder Ted Turner. "I'll tell you something that I haven't achieved, which is a successful marriage," Fonda said in an interview with Page Six. "But the second part of your question is, 'Do you want to?' I don't want to." Fonda might not want a new marriage, but she certainly loves talking about her love life. In her recent guest appearance on "The Tonight Show Starring Jimmy Fallon," Fonda revealed the story of her best kiss, via NBC, and it's truly heart-melting.
Jane Fonda's first kiss was with actor James Franciscus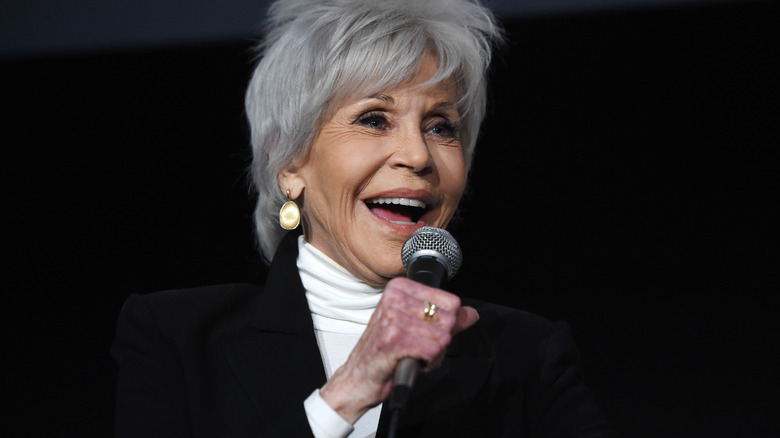 Amanda Edwards/Getty Images
Playing the game "Best, Worst, First," Fallon asked Fonda what had been her best kiss to which she responded, "My first kiss." Back in the day, Fonda was participating in summer stock in Hyannis Port, Maine, and she fell for the stage manager, James Franciscus. "He walked me out to the end of a pier and he kissed me," Fonda told Fallon. "The stars began to whirl and the pier began to shake and my knees gave away and I slid down to a pile at his feet."
Franciscus, who passed away at age 57 because lung problems, starred in several TV shows, including "Mr. Novak" and "Longstreet" (via New York Times).
While this was a lovely story, Fonda admitted she hasn't had a kiss like that one ever since. "Holy moly, I've never heard a story like that. I feel like I had my first kiss," Fallon responded to Fonda's story as cheers filled the background.