Here's What McKey Sullivan From America's Next Top Model Is Doing Now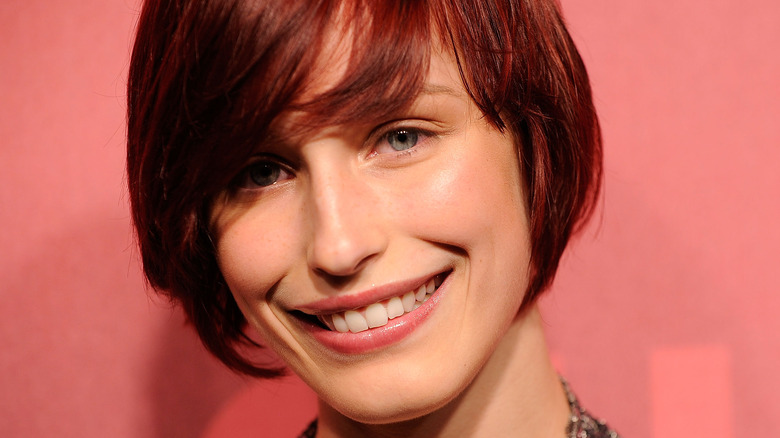 Jemal Countess/Getty Images
Almost instantly, people fell in love with the 6 foot tall tomboy beauty McKey Sullivan from "America's Next Top Model" Cycle 11. Born Brittany "McKey" Sullivan, the Illinois native got the nickname "McKey" soon after entering the competition. She said that her mother almost gave her the name McKenzie, so she decided to have her nickname be a more unique version. "I have never felt at home with Brittany ... McKey is my own rendition of McKenzie -– a name my mother almost named me at birth" (via JWCDaily).
During her time on "ANTM," she never once was in the bottom two, and in fact, she won best photo two times (via GlitzyWorld). Eventually, she went on to win the entire cycle, beating out contestants Samantha Potter and Analeigh Tipton (via Entertainment Weekly).
Soon after winning the cycle, she appeared in publications like Seventeen, Forest & Bluff Magazine, Nylon, and Chicago Scene, to name a few (via LA Models and Talent). Along with that, she did a lot of runway work during and after the show. After winning a go-sees challenge — a challenge where models try to book jobs — she went on to walk for EиD by Eva and Delia, Mada van Gaans, Ready to Fish by Ilja Visser, and Addy van den Krommenacker at Amsterdam International Fashion Week 2009 (via WebArchive.org). Following "America's Next Top Model," she appeared in Mr. Jay's clothing line called "attitude" and walked at Mercedes-Benz Fashion Week Fall 2009 (via LiveAbout).
McKey Sullivan has retired from modeling
Despite being everywhere after her win, McKey Sullivan, now 32, has actually retired from modeling entirely. Within the past decade, she's been training in mixed martial arts, or MMA. And that's where she met her future husband, MMA fighter Sam Alvey (via PlayersGF). It's unknown when exactly they met, but the entire world knows when they got engaged. After a fight in 2011, Sam dropped to one knee and proposed to McKey in front of millions of people on LIVE television (via YouTube). The couple has been joined at the hip since the very beginning, as they said in an interview with Fight Booth. They got married almost two years later in 2013, at the Wilderness Hotel in Wisconsin Dells (via PlayersGF).
The pair started their family soon after, with their firstborn, Reagan, coming into the world in June 2013 (via Instagram). On Oct. 12, 2014, they welcomed their first son, Crosby, and then two more boys by 2019 (via Instagram). Most recently, in January of this year, they adopted a little girl, named Ali (via Instagram).
The large family currently lives together in Murrieta, California, where they enjoy spending time together and taking care of their adorable animals (via PlayersGF).