Hilary Duff Has A Big New Job. Here's What We Know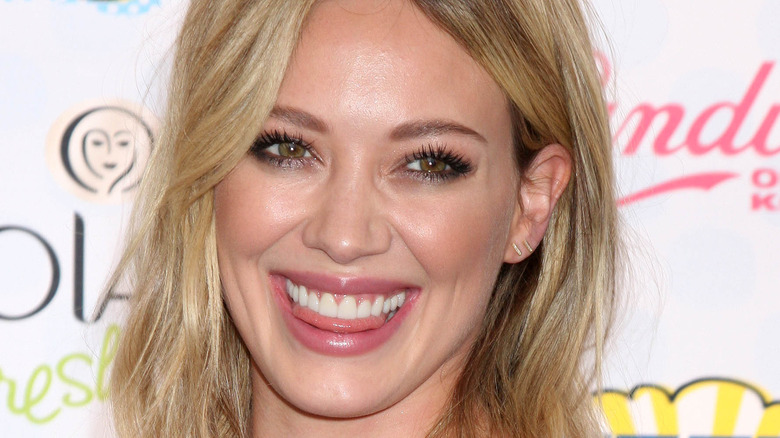 Shutterstock
Hilary Duff is getting herself involved in a brand new project that fans couldn't be more excited about. The long-anticipated spinoff to the super popular, long-running series "How I Met Your Mother" is finally set to hit the small screen in "How I Met Your Father." The show, written by Alison Bennett, will take the standard concept of a young ensemble cast and run with it. It'll pay homage to the original "HIMYM" series, but will flip it on its head by showing the perspective of the mother telling the story of how she met her spouse. 
According to Deadline, the spinoff is meant to incorporate some of Bennett's personal experiences. And indeed, the mother in this story is none other than Hilary Duff herself. She's called Sophie, and her love story retelling begins in 2021 where she and her group of friends are in the midst of figuring out "who they are, what they want out of life, and how to fall in love in the age of dating apps and limitless options," per TV Insider.
Hilary Duff will be working with familiar faces for her new project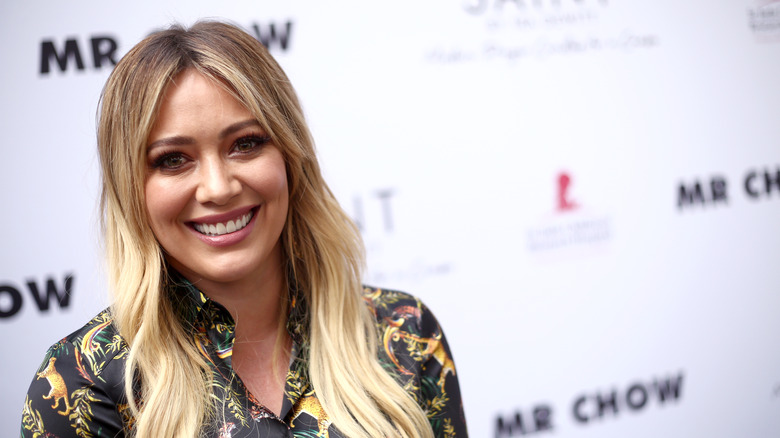 Tommaso Boddi/Getty Images
According to TV Insider, in addition to serving as the show's mother, as it were, Hilary Duff is also producing the Hulu series and will be joined by "How I Met Your Mother" executive producers Carter Bays and Craig Thomas.
While some fans have doubts about the reboot, believing that the show should be left as is, others couldn't be more excited for the spinoff and can't wait to see Duff adopt the role. One user on Twitter wrote, "LOVE Hilary and I think the lead role will be so suitable for her," and another tweeted, "Finally! So glad this series is getting made."
Duff also can't help but fangirl over her new role. "I've been incredibly lucky in my career to play some wonderful characters and I'm looking forward to taking on the role of Sophie," she said in a statement, via E! Online. "As a huge fan of 'How I Met Your Mother,' I'm honored and even a little nervous that Carter and Craig would trust me with the sequel of their baby ... Just fangirling over here getting to join the Hulu Originals and 20th families. I realize these are big shoes to fill and I'm excited to slip my 6 ½'s in there!"
Duff has had bad luck with reboots in the past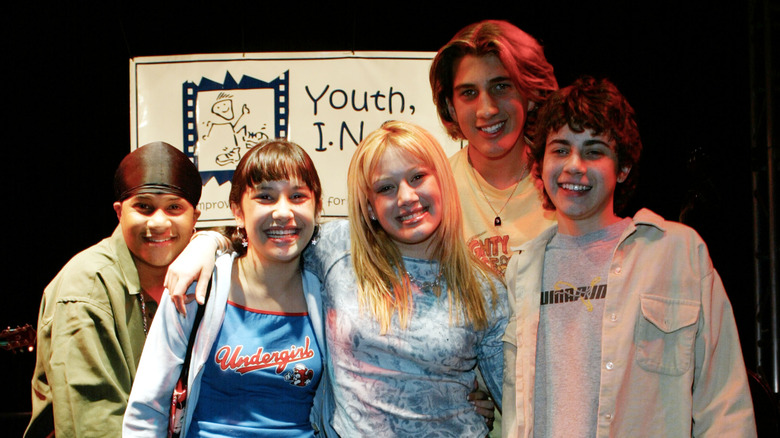 Frederick M. Brown/Getty Images
Fans of Hilary Duff will know that this isn't the first time she's been teased to participate in a classic show reboot. It was rumored that Duff's most beloved work, "Lizzie McGuire," would be making a brand new appearance on the silver screen with a remake, starring most of the original cast. Disney Channel fans rejoiced, as the show collected an incredible amount of love throughout the years it was on TV, and subsequently even years after the show had stopped running. But alas, things didn't go as expected for the highly anticipated show, and it was canceled after only two episodes had aired on Disney+. 
Unsurprisingly, Duff was disappointed and shared these feelings, telling Good Morning America, "It was a big disappointment obviously. I will forever be grateful for the two episodes that we did shoot."
Only time will tell if Hilary Duff's new project can stand the test of the time — or at least, more than two episodes.