The Masked Singer Fans Think Seashell Might Be A Celebrity Twin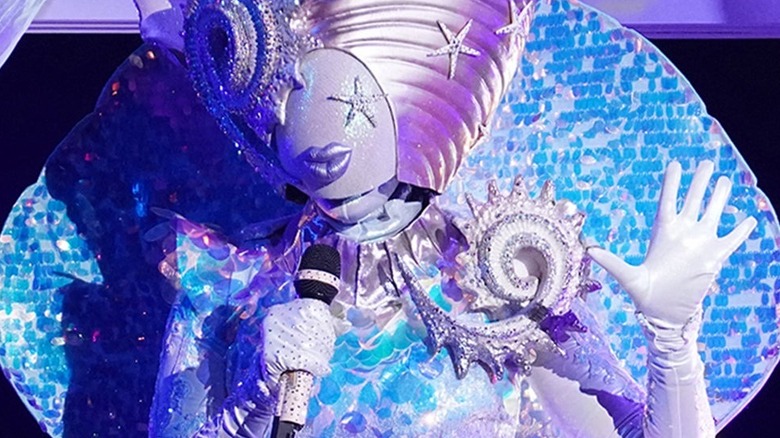 Fox
Season 5 of "The Masked Singer" is well underway and it's safe to say that there's already a ton of great fan theories out there. Of all the creative and awe-inspiring costumes we've seen so far, though – like the mysterious Robopine or the curious Russian Dolls! – there's one in particular that's seeming to catch everyone's eye: the Seashell.
Adorned with dazzling sequins and a pretty-in-pastel ensemble, Seashell has already wowed audiences with their rendition of Roxette's "Listen to Your Heart," Demi Lovato's "Confident," and Rufus' "Tell Me Something Good featuring Chaka Khan (via Entertainment Weekly). 
But after hearing Seashell's performances and all of her mysterious clues, viewers have already come up with some pretty solid theories on the identity of this sparkly sea entity. So far, the show's judges have tossed out guesses including Hilary Duff, Jennifer Love Hewitt, and Alicia Silverstone — but who is Seashell on "The Masked Singer," really?
Viewers are convinced that Seashell is Tamera Mowry-Housley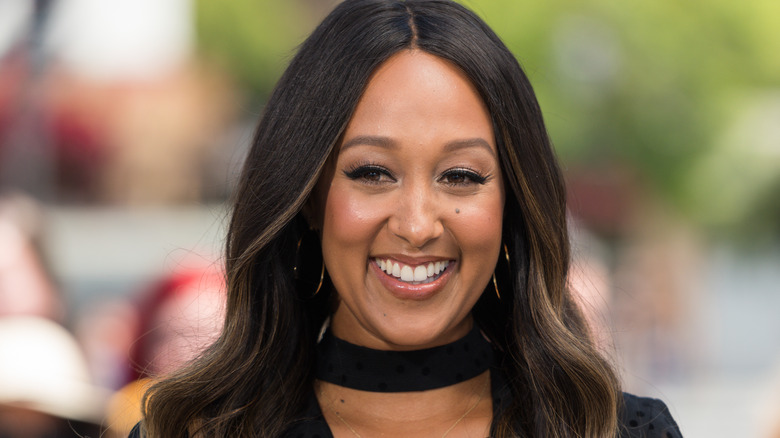 Noel Vasquez/Getty Images
After looking at the clues so far, "The Masked Singer" fans are certain that Seashell is none other than actress Tamera Mowry-Housley, who first came to fame as the star of the '90s sitcom "Sister Sister," opposite her twin sister Tia Mowry-Hardrict. Indeed, Seashell's clue that "no two shells are the same" seems to be a clever nod to Tamera being a famous celebrity twin (via Screen Rant). What's more, there was also a clue that showed a stopwatch set for two minutes — the exact amount of time that Tamera is older than Tia, per E! Online.
Plenty of other clues seem to match up with Seashell being a Mowry twin. According to HuffPost, the Mowry's were born in Germany and often moved around a lot due to their parents being in the military, before settling in California — which certainly lines up with the bratwurst seen in Seashell's clue package video, along with the hint  that Seashell was "pulled by the tide all around with my family" before finding her "peace by the shore."
But why Tamera in particular? In addition to a visual clue that showed baseballs, Seashell mentions that she met a guy who was a "total jock" — which matches up with Tamera's husband Adam Housley, a former professional baseball player. Not to mention, Tamera has previously mentioned she would love to appear on "The Masked Singer" — and has also been open about her dream of pursuing a music career!