Survey Reveals The 2021 Beauty Trend People Will Regret In 10 Years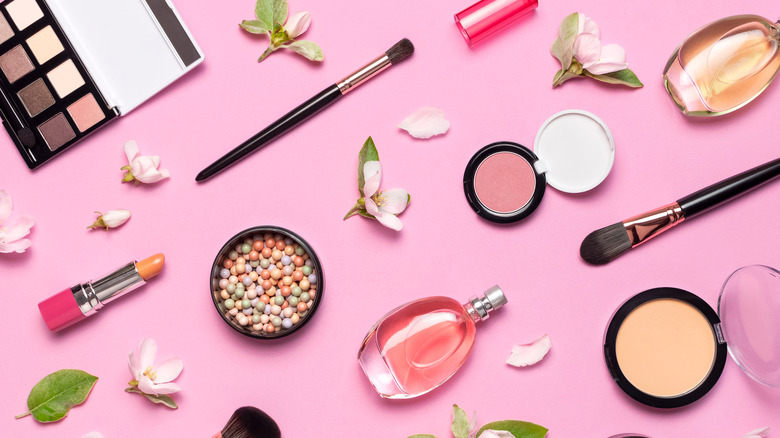 Shutterstock
Beauty trends are constantly changing and evolving. Today, most beauty products have more than one use, which offers makeup aficionados a world of possibilities and endless makeup routines. Beauty trends come and go, but that doesn't make it any less exciting to test out new looks and see what meshes with your own style. Some looks aren't ready to make a comeback — like '90s-faves overplucked brows and heavy icy blue eyeshadow (via Allure). 
We know that not all makeup looks stand the test of time, so The List decided to poll readers and see which current trends they'd personally leave in the past. In 2021, these six beauty trends continue to rule the red carpet and social media: overdrawn lips, '80s-inspired eye makeup, full-face makeup with heavy foundation, monochrome makeup, retro nails, and curtain bangs. We pitted these styles against each other, and surveyed 687 people in the U.S. for their final verdict on the one beauty trend they think won't age well in 10 years.
The beauty trends respondents think will go down in history, but for the wrong reasons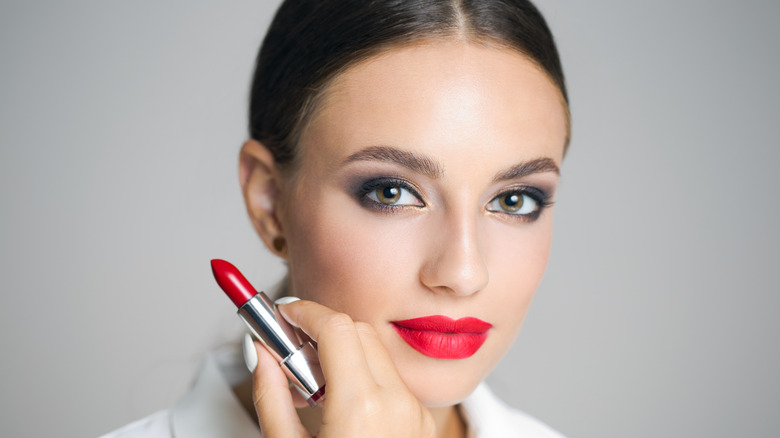 Shutterstock
Of all the choices given on The List's survey, retro nails ranked the lowest with 4% of the vote, meaning it's the one trend that people just aren't ready to let go of. Monochrome makeup came in fifth place with only 8% of respondents passing on the beauty trend. Fans of the look appreciate how it cuts your morning routine in half since it involves using one color or beauty product when beating your face, per Harper's Bazaar.
Curtain bangs came in fourth place, but no surprise there. If you've ever made the jump and gotten bangs, you know that they can be hit or miss and take a lot more effort and patience to style than you think. 10% of recipients agreed and put this hair style at the top of their "biggest regrets" list. Coming in third in the poll was '80s-inspired eye makeup, with 15% of the vote. Neon eyeshadow, draped blush, and bold eyebrows have been everywhere this year, but our voters weren't that impressed with the statement makeup (via Byrdie).
Overdrawn lips were the runner-up with 25% of respondents wanting the Kylie Jenner-inspired makeup look to stay buried in the past. The number-one beauty trend that 38% of recipients would gladly give up is full-face makeup with heavy foundation.