Ellen DeGeneres' Confession To Jimmy Kimmel Has The Internet Seeing Red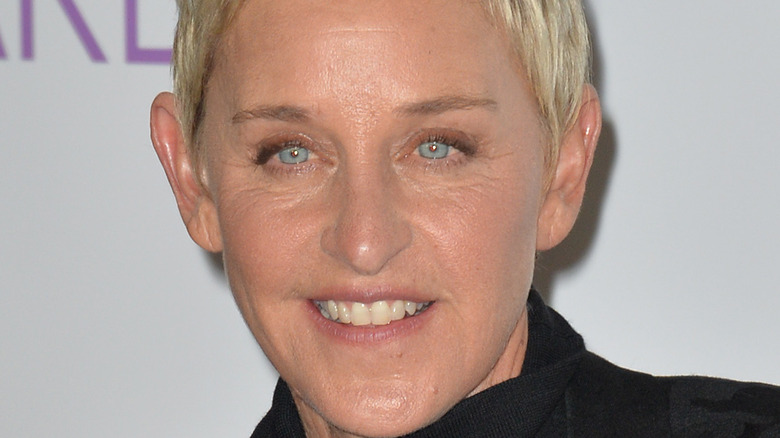 Shutterstock
It appears Ellen DeGeneres' reputation as America's beloved talk show host has just taken another blow. And it also seems the former comedian has recently suffered a case of loose lips while appearing as a guest on "Jimmy Kimmel Live." The conversation between the two started off great, but pretty quickly accelerated into an admission that had audiences dumbfounded. The blowback online was swift. In fact, we're pretty sure her PR team is still burning the midnight oil to do damage control. Here's what went down.
After admitting that she is not really a fan of marijuana, DeGeneres dives into a story about how she once consumed "weed drinks" at the worst time. "I drank one, and I didn't feel anything, so I drank three, and then I took two melatonin sleep pills. And I'm laying in bed, and I realize [Portia's] not in bed," she recalled. "She's moaning. I get out of bed, and she's on the ground on all fours, and I said, 'You're not OK.' She goes, 'I'm OK.' I said, 'No, unless you're playing Twister by yourself, you're not OK.' So I rushed her to the emergency room," she shared (via People).
Driving under the influence is never safe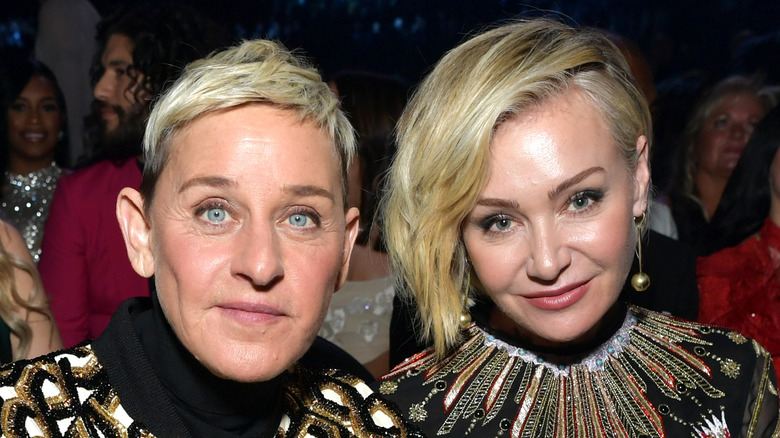 Emma Mcintyre/Getty Images
So far so good. It is her next admission that has fans — and ex-fans — in a fit. "You drove her yourself?" Kimmel, 53, asked DeGeneres, who replied, "I did. I mean, I kicked in, like my adrenaline, because I just had to rush her there. It's probably not safe, I shouldn't be saying any of this" (via People). Driving under the influence is never a safe option. And it seems as soon as the admission came out of her mouth the talk show host knew she had said too much.
The internet isn't choosing to laugh with the comedian over her tale this time. And instead, are labeling DeGeneres as "careless" and "entitled" and questioning why she didn't call an ambulance instead (via Daily Mail). "This isn't funny. It's insanely irresponsible. People could have died. NEVER get high and drive," wrote one Twitter user.
So far, DeGeneres has yet to issue an apology or an explanation over her admission. And for those of you who are wondering what was wrong with DeGeneres' wife, Portia de Rossi, that night, a source claims, "It was appendicitis and she had surgery." Though not to worry, her rep claims she is already at home and recovering (via People).