Has Miranda Lambert Won More Awards Than Blake Shelton?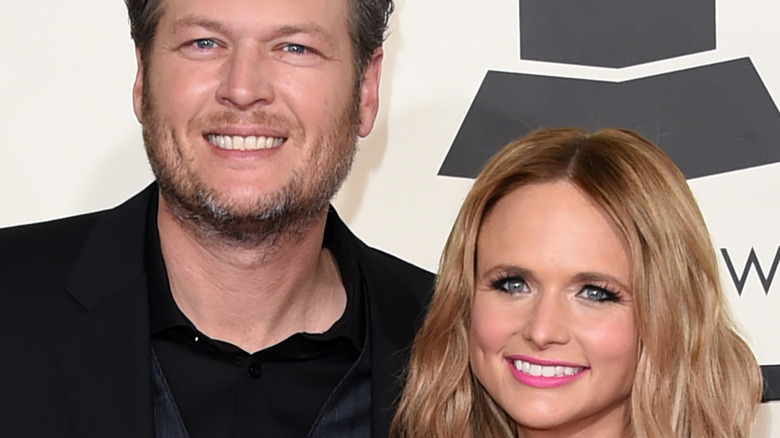 Jason Merritt/term/Getty Images
Miranda Lambert and Blake Shelton are two of the most celebrated and well-recognizable faces in country music. The Boot lists them among the top artists who have won big at the Country Music Association Awards. But, has Miranda Lambert won more awards than Blake Shelton?
 The pair have been linked before in more than a musical capacity. Country Living outlines that after six years of dating, the pair married in 2011. However, they announced they were splitting up in 2015 and since then fans have drawn comparisons to their immense success.
On April 19, Lambert and Shelton shared the 56th Academy of Country Music Awards red carpet in Tennessee. Entertainment Weekly reported that while both artists received nominations, neither won any awards. However, that almost pales into insignificance when you look at their careers. Shelton makes for tough competition when you compare his success to Lambert's. Cheat Sheet reports that he just edges her when it comes to numbers of awards won. However, both country artists are among some of the most nominated performers in their genre.
They've both earned their place in the country music hall of fame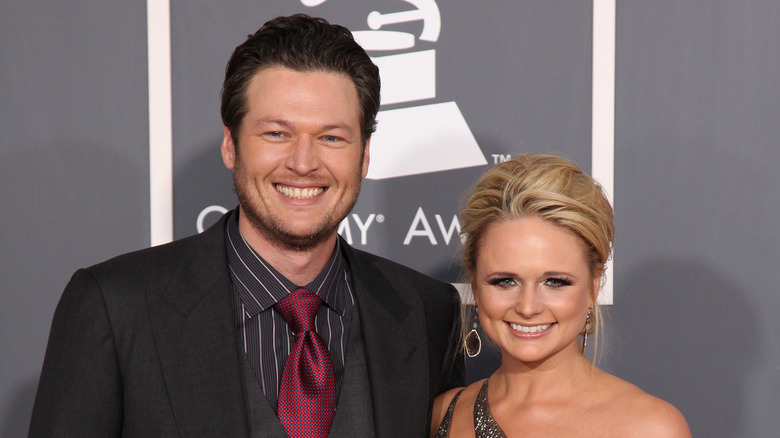 Shutterstock
Over the last 15 years, Miranda Lambert has been honored by the Academy of Country Music in some capacity 32 times. She's won song of the decade and female vocalist of the year. This compares to Blake Shelton's seven wins. Both have also won big at the CMA Awards.
When it comes to putting out country music hits, Shelton and Lambert are pretty well matched. In 2016, Shelton joined the elites in the music business, as Taste of Country reported. Warner Music Nashville executives honored him with a plaque to mark ten million platinum albums sold. And Lambert has enjoyed pretty equal success, with three Grammys to her name, one of which for Best Country Album in 2021. Both Shelton and Lambert have had long and super successful careers and it'd seem they're not going anywhere for a while.
"When I started writing for Wildcard I sat in my music room, where I have all my awards and plaques and things that I've earned, and I sat there and soaked it in a little bit and felt nostalgic and proud of it, but then I ended up hanging tapestries all over the room to cover everything because that's the past," Lambert told Songwriting magazine in 2020. "I covered it up and was like, 'That's great but that's the past.' I have to keep reinventing; I have to keep moving forward and doing better musically."