Mike Caussin's Net Worth May Surprise You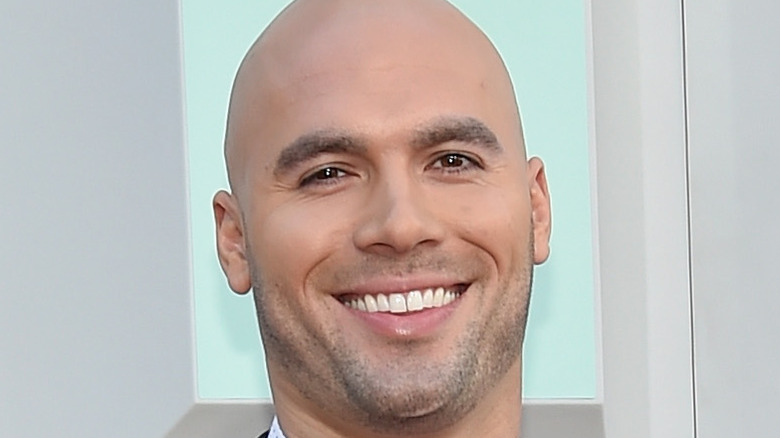 David Becker/Getty Images
Before Michael "Mike" Caussin made headlines for his celebrity marriage – and now impending divorce – to country singer and "One Tree Hill" actress Jana Kramer, he made his living as a professional football player. 
The 6'6" athlete played college ball at James Madison University before signing with the Jacksonville Jaguars in 2010. However, he was cut from the roster and placed on the team's practice squad. The star then signed with the Buffalo Bills at the end of that year – gain to play on the practice squad – but was waived in 2014. Caussin finally signed with the Washington Redskins in July 2014, but was put on injured reserve shortly after. His multiple injuries led to his retirement in 2015 (via Hollywood Life).
At the time, he met Kramer and the two married in May 2015. According to The Sun, the couple – who share two children – hosted a podcast together titled "Whine Down With Jana Kramer and Mike Caussin," and also recently released a book, "The Good Fight: Wanting to Leave, Choosing to Stay, and the Powerful Practice for Loving Faithfully." Their marriage has been tabloid fodder for years, after Caussin admitted to being unfaithful and did a stint in rehab for sex addiction.
In March 2019, Caussin told Entertainment Tonight Canada, "For me, I realized a lot of things throughout my life that sex and sexual acting out was my addictive behavior, and that's where I went to hide my feelings, to run away from reality and that was my drug."
Mike Caussin is worth more than you think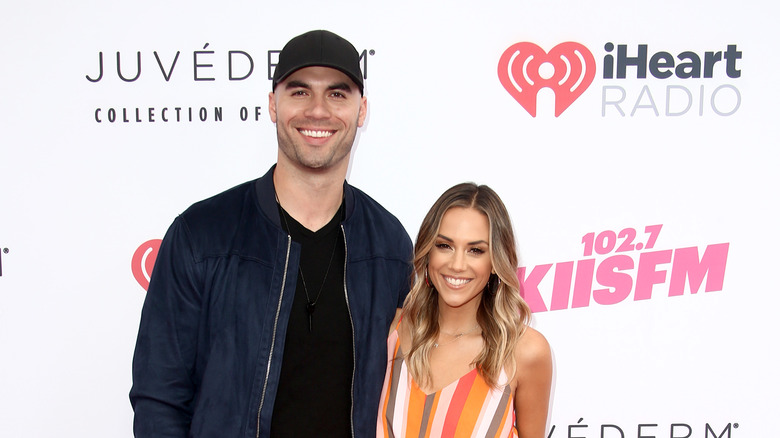 Tommaso Boddi/Getty Images
Despite the troubles in his personal life, Mike Caussin has earned an estimated net worth of $3.5 million (via The Net Worth Portal). However, it remains to be seen how his finances will be impacted by his breakup with Jana Kramer. In April 2021, the actress announced that she is ending their six year marriage after Caussin "cheated and broke her trust," according to People.
"It's time. As I try to make sense of a reality I never wanted to believe could be possible again, those words have now become a reality," she wrote on Instagram. "I've fought y'all. I've loved hard. I've forgiven. I've put the work in. I've given everything I have, and now I have nothing else to give. 'It's time.'"
The post continued, "Please know that I still believe wholeheartedly in marriage, love, and rebuilding. I just can't fight any longer. It's time to heal. Thank you for all the love, heart, and support, in many ways you have fought on this journey alongside me, and for that I am grateful. I'll always encourage you to continue the good fight, but you can't fight it alone."