Why There May Be Less Drama At Buckingham Palace Without Meghan And Harry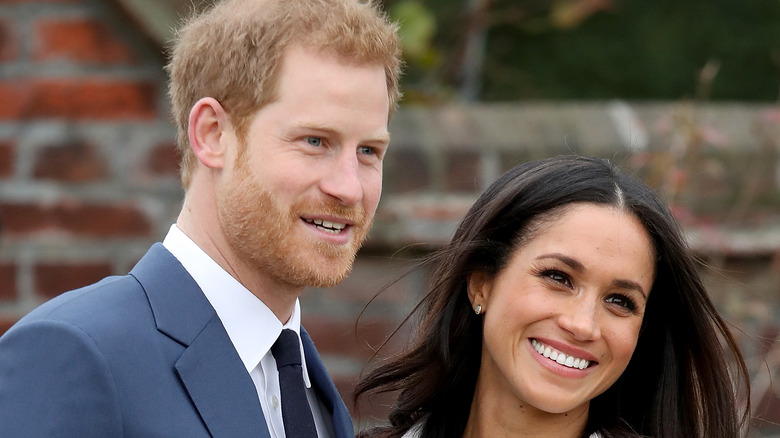 Chris Jackson/Getty Images
The fallout from Meghan Markle and Prince Harry's interview with Oprah Winfrey has been swift and all-encompassing, particularly following the death of Prince Philip, which brought Harry and his brother William back together for the first time since the royal defector spoke out against their family. As Us Weekly reports, the siblings didn't get a chance to properly chat during Harry's short trip to the U.K. but were photographed speaking, at the very least. 
The Duke of Sussex is now back home with his wife, who's expecting their second child, a daughter, and couldn't travel over for the funeral as a result. "Harry couldn't wait to return to his heavily pregnant wife and Archie, and is happy to be back in Montecito," a source noted. The couple is busy picking a name for their upcoming arrival, and reportedly want it "to have meaning," according to an insider. Back in Britain, things are far quieter without them.
Everything is reportedly much calmer without the royal defectors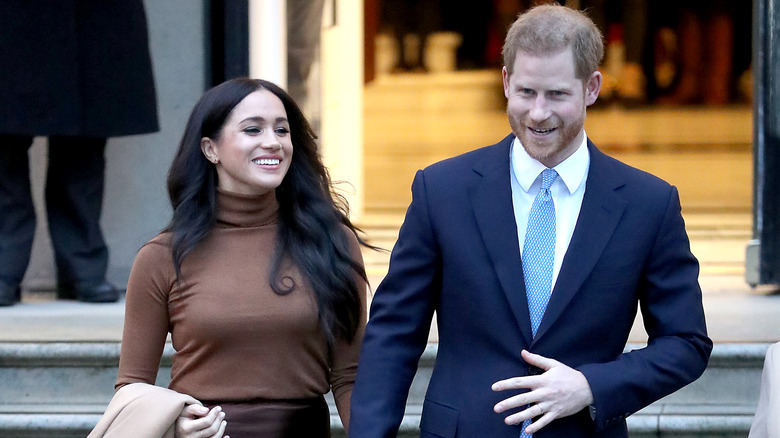 Chris Jackson/Getty Images
Meghan Markle and Prince Harry sensationally stepped back from their royal duties in early 2020, ultimately moving to the U.S. to start a new life with son Archie. In the months since, several stories have emerged alleging Meghan, in particular, was increbidly difficult to deal with and even bullied staff at Buckingham Palace. Sources claim the atmosphere is a lot less tense now they're not around. An insider told the Daily Mirror, "One of the main issues with Harry and Meghan when they were part of the working family was their inability to understand how things worked." They added, "It's been a lot simpler without them kicking off over why they couldn't just do what they wanted. Things are a lot calmer."
As The Sun notes, scathing reports emerged in November 2018 that Meghan had left sister-in-law Kate Middleton in tears just a few days ahead of her wedding to Harry, which sullied her reputation with the British public, but the former Suits star clarified with Oprah Winfrey that the opposite was actually true. Meghan has consistently fought back against what she's branded a "calculated smear campaign" from the palace, revealing she received little help from them during her time in the U.K. Insiders counter that there are "harrowing" stories about her treatment of palace staff, whose allegations led to an unprecedented full legal inquiry, the results of which are pending.