The Surprising Person Jennifer Lopez Turned To After Alex Rodriguez Split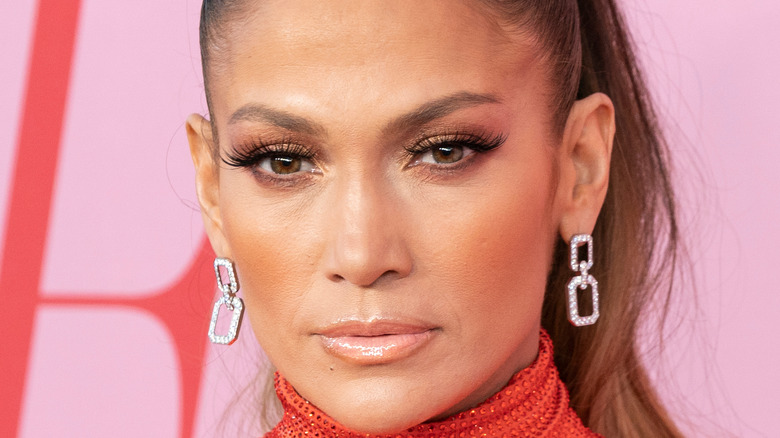 Shutterstock
In case you missed it, last week Jennifer Lopez and Alex Rodriguez confirmed that their relationship was officially over. The former power couple released a joint statement to break the news (via Today), which read, "We have realized we are better as friends and look forward to remaining so. We will continue to work together and support each other on our shared businesses and projects." The statement continued, "We wish the best for each other and one another's children. Out of respect for them, the only other comment we have to say is thank you to everyone who has sent kind words and support." 
According to an insider, since the split, Jennifer Lopez has been "doing well" but the one person she has chosen to confide in is her ex-husband Marc Anthony. "The kids have visited her and they make her the happiest," the source told People, but "Having Marc around while she has had to work abroad has [also] been very comforting for Jennifer."
Jennifer Lopez is leaning on ex Marc Anthony during her split from A-Rod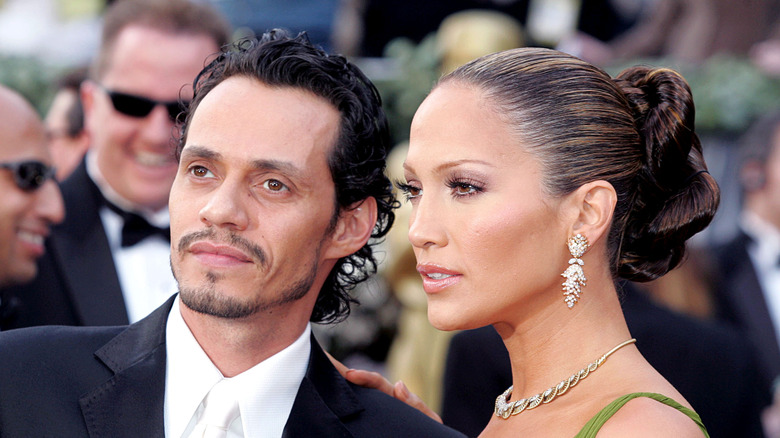 Shutterstock
Though it may be surprisingly to some, Jennifer Lopez and Marc Anthony have maintained a great relationship since they divorced, making it completely understandable that Jennifer would turn to him in tough times. "There's a reason we're not together, but we're great friends and we're parents together," J Lo once said in an interview on "The View" (via Hello!). Adding, "We met working, and that's where we're really magical, when we're on stage together, and so we leave it there. That's it."
In fact, Marc recently gushed about Jennifer's work ethic to InStyle. "The thing about Jennifer is her ability to see and understand things before they happen. Before she even brings an idea up, she has visualized it a thousand times," said Marc. "Nine times out of 10, she'll nail it. She's the first one in the room and the last to leave. The hardest worker I've ever met... I learned so much from her. She's the original!"