Bachelor Nation's Ashley Spivey Has Exciting Family News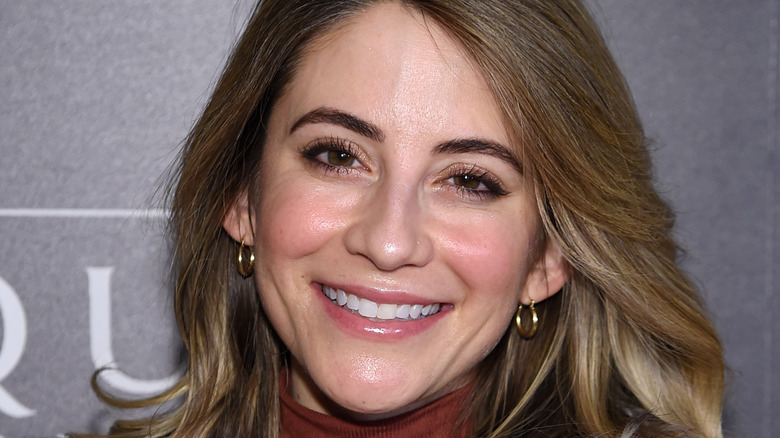 Jamie Mccarthy/Getty Images
Ashley Spivey is best known for competing on Season 15 of "The Bachelor." Though Spivey was unable to win Brad Womack's heart, she tied the knot with Steve Hunsberg just a few years later (via People). Since joining Bachelor Nation, Spivey has remained in the spotlight. She frequently shares updates on her life with her 79,000 fans on Instagram.
Unfortunately in November 2020, Spivey revealed in a series of Instagram posts that she suffered a pregnancy loss. She wrote, "This is not the type of post that I could ever imagine sharing but I want CJ to be as real to y'all as he was to me and Steve. I am in complete shock that I am at home and my baby is no longer with us." After taking a brief social media break to privately grieve the loss of her son, Ashley Spivey shared on Instagram that she was going through the IVF process to try to conceive again.
Ashley Spivey announces pregnancy
On Wednesday, April 22, Ashley Spivey announced on Instagram that she is about seven weeks pregnant. She shared a photo of her holding her ultrasound photos, with the caption, "As y'all all know, I just went through the IVF process and we had decided to freeze the embryos to give my body a little more time to rest. We planned on transferring in May but I should have known, as with many parts of my life — if you want to make God laugh, tell him your plans."
Spivey also added that even though she's still in the early stages of her pregnancy, she wanted to share the news anyway. She wrote, "I don't want to have to stay silent about it because of taboos or a fear of jinxing it," before adding that she is nervous but overjoyed about the news.
To close her post, Spivey revealed that the due date is December 9, but one of her doctors — who specializes in high-risk pregnancy — wants her to deliver early at 37 weeks. She wrote, "That means this lil seed baby will arrive sometime between the days that my Dad and CJ died. It's like they knew I needed something to get me through November."