How Pippa Middleton Stayed In Shape During Pregnancy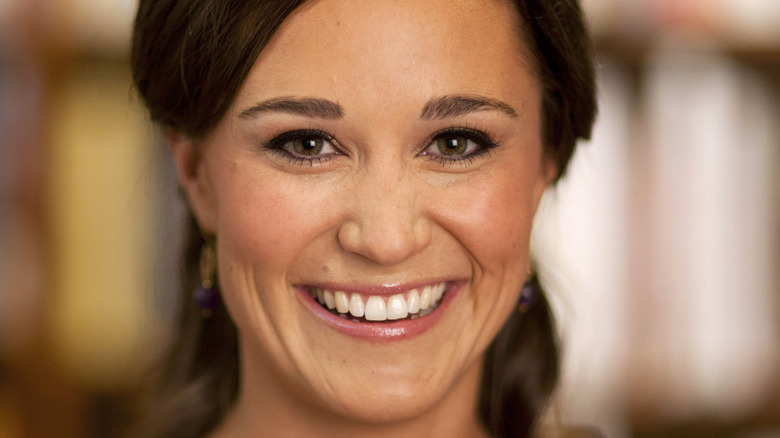 David Levenson/Getty Images
Pippa Middleton is a busy mom of two, but she has always been a very active person, even throughout her pregnancies. Us Weekly caught up with Ashley Verma, who worked one-on-one with Pippa when she was pregnant with her first child back in 2018. Verma told the outlet that "activity was always a part of [Pippa's] lifestyle. So, keeping it and implementing it while pregnant was just part of her norm." 
For some pregnant women, working out is really the last thing that they can think about. Your body hurts, everything is swollen, and being tired is an understatement. Of course, every woman's body is different, so there really isn't a "one size fits all" workout routine for expecting mothers. The most important thing to be sure of is that the exercises you choose to do are safe. What to Expect does a great job at laying out some various options. 
Moms tend to have different goals for their pregnancy workouts, and Pippa's goal was to "stay strong," Verma told Us Weekly. The younger sister of the Duchess of Cambridge also had a specific focus throughout her pregnancy.
Pippa Middleton wanted to feel confident as her body changed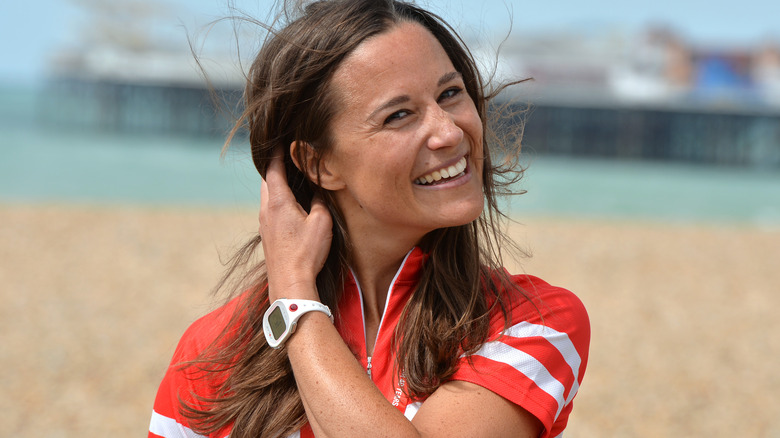 Anthony Harvey/Getty Images
Pippa Middleton "wanted to feel like she was doing everything safely, feeling confident in her body as it changed," Ashley Verma told Us Weekly. "We wanted to work on the confidence and we wanted to work on posture because what happens when you are pregnant, the weight of the baby starts to pull you," she added. Verma made sure that everything that Pippa did was safe for her and for her baby, primarily using light hand weights or Pippa's own body weight to help shape and tone her changing body. "We want to stay strong and sculpted, but we got in there safely," Verma said.
Pippa even created a whole "Exercising During Pregnancy" section for Waitrose, an outlet that she previously partnered with. In 2019, after the birth of her son, Pippa wrote about how she incorporated exercise into life with a toddler, according to Harper's Bazaar. Their favorite activity at the time? Swimming.
Pippa and her husband James Matthews are parents to a son named Arthur and a daughter named Grace, who was born in March 2021. According to PopSugar, diet and fitness are still very big parts of Pippa's every day life, even when balancing a toddler and a newborn.