Chrissy Teigen Reveals The Surprising Way Khloé Kardashian's Photo Scandal Impacted Her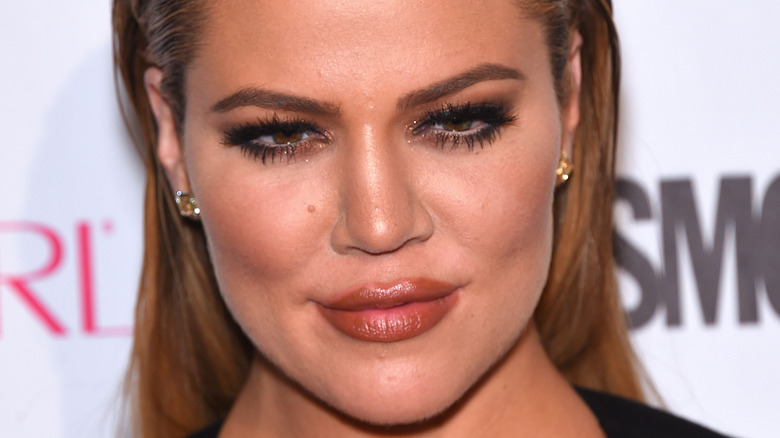 Shutterstock
Earlier this month, Khloé Kardashian fans everywhere were scratching their heads when a private, unedited photo of her was scrubbed from the internet (via Page Six). The feedback was mostly that she looked amazing in the bikini image, but the reality star begged to differ, noting that while the pic was "beautiful," it was her right to ask for it to basically disappear forever (via Evening Standard).
Sadly, in her response to the hubbub around the photo, Kardashian referenced the years of online bullying she has endured over her appearance. "In truth, the pressure, constant ridicule and judgement my entire life to be perfect and to meet other's standards of how I should look has been too much to bear," the mom of one noted.
It's likely many women and girls can relate to that pressure — albeit on a smaller scale. But one person who may know exactly how Kardashian feels is Chrissy Teigen. It may surprise the model's fans to know how the scandal truly impacted her, however.
Chrissy Teigen makes a shocking admission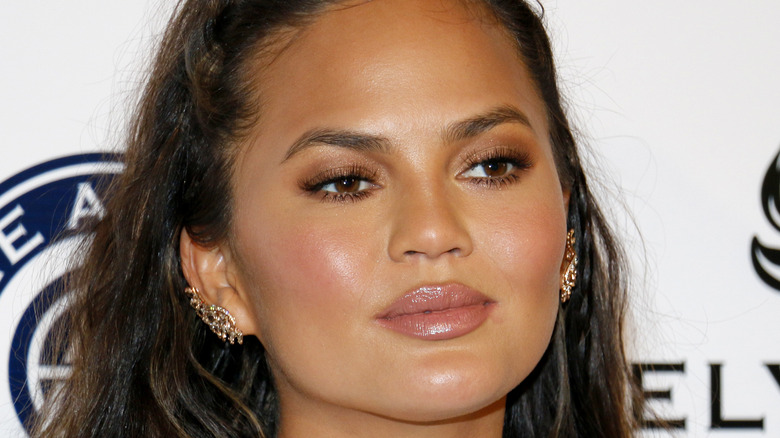 Shutterstock
It turns out even someone who seems as perfect as Teigen has struggled with body image, with the star saying on "Watch What Happens Live With Andy Cohen" this week about Kardashian's photo, "I went, like, a million different ways [with] it" (via Us Weekly). In fact, she was so affected by the headline-dominating episode, she talked about it with her therapist.
Why? As Teigen explained, "because of my own body insecurity issues and what celebrities have done to people in distorting their image of what a real human body looks like." She went on to say, "You get frustrated because you look at Khloé and, of course, you're like, 'You're so beautiful. You're so strong.' And the change that she's made to her body, she's so proud of and everybody's so proud of. And you want someone to be like, 'F**k yes, this is my body in any light.'"
Teigen added, "I know that if something like that happened to me, I would want people to know that this is a strong powerful photo of myself, and I'm proud of it."