Here's The Real Difference Between Semi And Demi Permanent Hair Color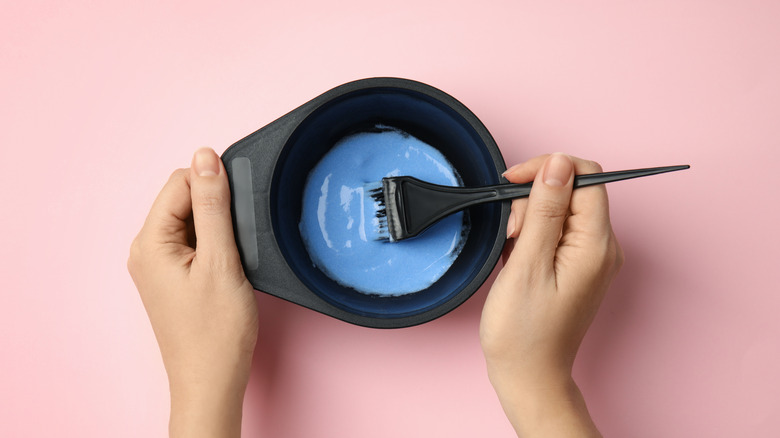 Shutterstock
When it comes to coloring your hair (especially if you're doing it yourself), it can be a little intimidating. Navigating the world of hair dye and other related hair products without years of training is like cramming for an exam after skipping class all semester. First of all, there's the question of choosing the right hair color. But beyond that, there's also the uncertainty over what kind of hair dye you should use. For instance, what is the difference between "semi permanent" and "demi permanent" hair color, anyway? 
You've probably come across these terms on your hair dye boxes — and you may have even thought they were interchangeable. Although both are hair colors that don't contain ammonia, and are therefore not permanent and gradually wash out over time, that's where their similarities end (via L'Oreal). If you're unsure about which hair dye to use, here's the true difference between semi permanent and demi permanent hair color.
Demi permanent hair color lasts longer than semi permanent hair color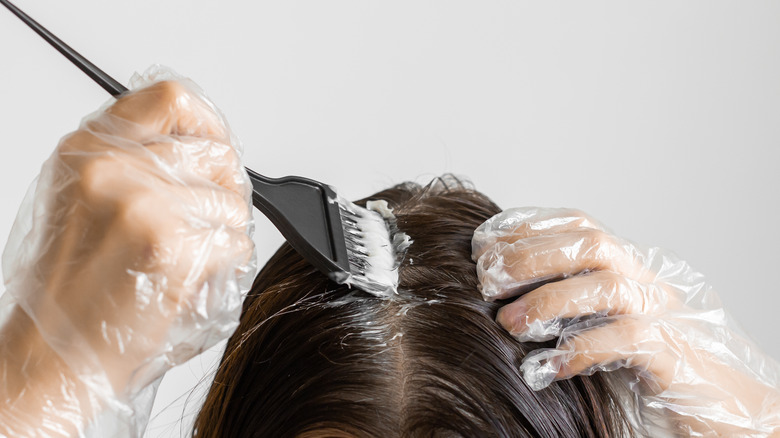 Shutterstock
According to the haircare brand Clairol Professional, the major difference between semi and demi permanent hair color lies in the permanency: While demi permanent hair color can last up to 24 shampoos, semi permanent hair color typically lasts from four to 12 washes.
"Unlike demi permanent hair color, semi permanent hair color is a deposit-only formula and won't require a developer or any level of peroxide," Dove hairstylist Cynthia Alvarez tells Byrdie. "The color coats the outside of the hair and changes the tone rather than the color... Semi-permanent color is also commonly referred to as a stain, gloss, or a toner."
On the other hand, demi permanent hair color contains a developer — or a small amount of peroxide — that allows it to penetrate the outer cuticle of your hair, thus making the color last longer (via L'Oreal).
So which kind of dye is best for what you want? As eSalon.com explains, a demi permanent hair color is an ideal option for anyone who wants a temporary color change without the damage or commitment of a permanent hair dye. While a semi permanent hair color is great for those who want an even more temporary hair color change (and maybe want to experiment with a bold shade!), given its quick fade.