Chris Noth's Favorite Episode Of Sex And The City Will Make You Laugh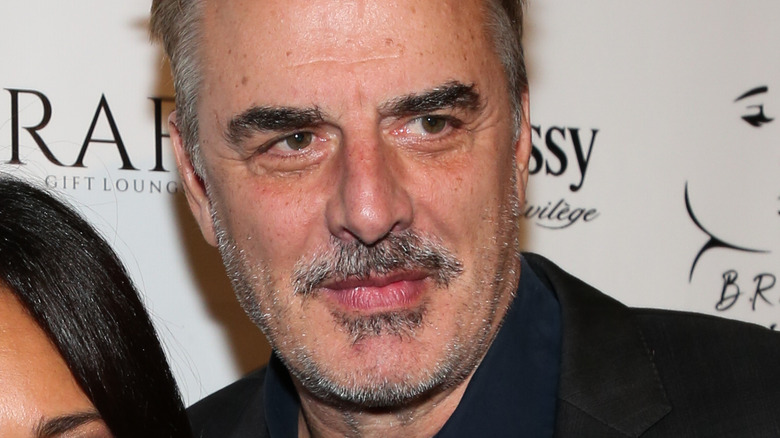 Paul Archuleta/Getty Images
"Sex and the City" followed sex columnist Carrie Bradshaw and her three best friends as they struggled to navigate Manhattan's tumultuous dating scene. In each episode, the four leading ladies leaned on one another to work through the unique and often comical challenges they faced in pursuit of meeting "the one."
Though the Manhattanites all had a slew of romantic partners, Carrie's up and down relationship with Mr. Big remained at the heart of the series. The pair first began their whirlwind romance in Season 1 and remain in each other's lives at varying degrees until they finally decide to be together in the series finale. Throughout the series' tenure, Big appeared in 41 episodes. Throughout his time on the show, the elusive bachelor has many unforgettable lines and sweet moments with Carrie, but Chris Noth, who portrayed Mr. Big, recently revealed what his favorite episode of the iconic series was.
Chris Noth loved Sex and the City's embarrassing scenes
"Sex and the City" star Chris Noth virtually stopped by "The Kelly Clarkson Show" to share some of his favorite memories from the HBO series. When Clarkson asked Noth what his all-time favorite episode of the series is, he replied that it's Season 1's "The Drought." This classic episode opens with Carrie accidentally farting in front of Big while the two lay in bed together.
"I insisted on doing the sound to get it right cause I'm an expert in farts," Noth said with a laugh. He explained, "That was a good one because then she tried to put her head under the covers, and it was like, 'No, don't go there, that's where the trouble is!'" 
He also shared that he really enjoyed filming the scene in the Season 3 finale where he had to fall into the pond at Central Park with Sarah Jessica Parker. Judging by Noth's answers, it's clear that he has a great sense of humor and looks back fondly on his time working with Parker.