The Truth About Queen Elizabeth's Hidden Talent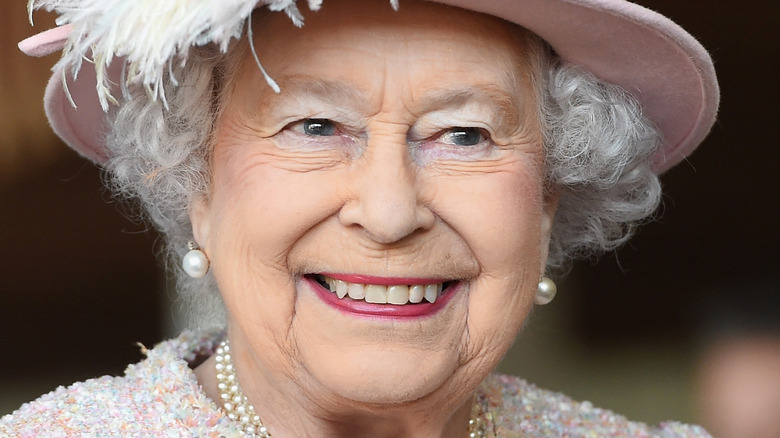 Stuart C. Wilson/Getty Images
It seems like Queen Elizabeth has been in the news more than ever lately, and even though we're not even halfway through the year, the last few months for the queen have been relatively rough. After Meghan Markle and Prince Harry's explosive tell-all interview with legendary talk show host Oprah Winfrey, all eyes were on the royal family as the world awaited their response to some of the bombshells Meghan and Harry dropped. These reveals, of course, included Meghan's admission of having suicidal thoughts and that unnamed family members speculated about baby Archie's skin tone before he was born.
"The whole family is saddened to learn the full extent of how challenging the last few years have been for Harry and Meghan," a short statement made on behalf of the queen read (via NPR). "The issues raised, particularly that of race, are concerning. While some recollections may vary, they are taken very seriously and will be addressed by the family privately. Harry, Meghan and Archie will always be much loved family members."
Just a month later, her longtime husband, Prince Philip, passed away at age 99. And although Elizabeth just celebrated her 95th birthday on April 21, it was a somber event, as it landed just days after Philip was laid to rest (via Harper's Bazaar). While it's undoubtedly been a hard year for Elizabeth, it's been proven that doing something one loves can help bring some joy back into their life (via Help Guide).
And that's where the queen's hidden talent may come in handy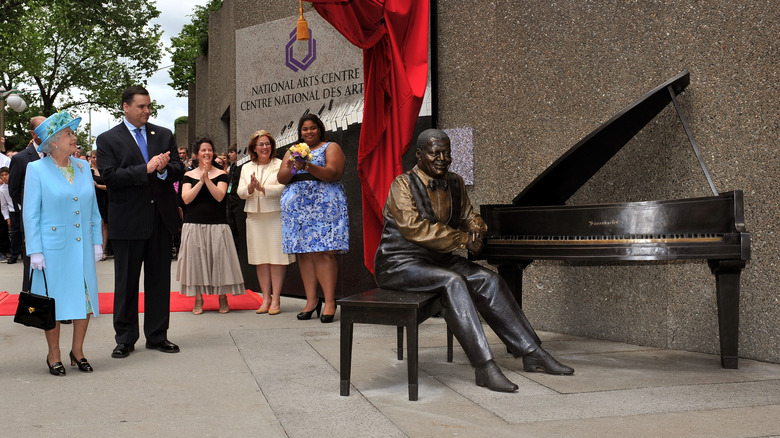 Pool/Getty Images
Queen Elizabeth is not only a mother, a grandmother, a great-grandmother, and, obviously, a member of the royal family, but she's also an accomplished musician and lover of the arts. According to Classic FM, from a young age, Queen Elizabeth was devoutly committed to the arts, learning piano when she was just 11 years old and singing madrigals with her younger sister, Margaret, under the supervision of organist and composer Sir William Henry Harris. She also holds two honorary music degrees: Bachelor of Music from University of London and Doctor of Music from the University of Wales.
Queen Elizabeth also introduced The Queen's Medal for Music, which honors esteemed musicians and is awarded annually, in 2005. "The purpose of this award is to raise the general profile of music within the UK, and to reward individuals who have had a major influence on the musical life of the nation," the royal website explains.