There's Exciting News For LeVar Burton Fans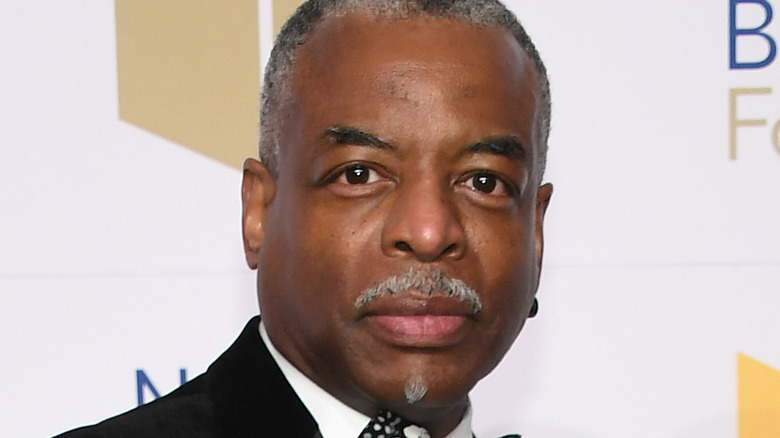 Dimitrios Kambouris/Getty Images
LeVar Burton fans have tried everything to get the "Reading Rainbow" star onto "Jeopardy!" as a guest host. Consider there is a Change.org petition with close to 250,000 signatures at time of writing urging the powers that be to put him in Alex Trebek's esteemed shoes. And social media has long rallied around Burton as TV personalities from Katie Couric to Anderson Cooper took over guest hosting duties on the iconic quiz show. It's worth noting many Twitter users have been asking for more diverse representation among the show's hosting lineup.
Now, Burton's supporters are realizing their goal, with "Jeopardy!" announcing he will round out this season's roundup of guest hosts (via E! Online). In addition to Burton, it was also disclosed that Robin Roberts and George Stephanopoulos will host, as well as David Faber and Joe Buck.
In announcing that Burton and others will have their shot in the host role, "Jeopardy!" executive producer Mike Richards seemed to acknowledge social media users who criticized the show for not being more inclusive. "Our goal has been to present a wide variety of guest hosts with different skill sets and backgrounds on our path to finding a permanent host," he noted in a statement.
Social media reacts to the big news about LeVar Burton
Shutterstock
Richards went on to say in his statement upon announcing Burton as a guest host, "Our passionate fans are telling us what they like, and we are listening. All of the guest hosts have brought individualism, energy and an authentic love of our show to each of their episodes. We look forward to sharing the rest of the season with our viewers."
Meanwhile, over on Twitter, fans were clearly happy with the inclusion of Burton, with one account noting, "Dreams do come true, so happy #LeVarBurton is hosting #Jeopardy."
But a guest host slot may not be enough for some devoted fans, who are calling for Burton to fill the role permanently. As one Twitter user commented, "LeVar Burton! Give him the opportunity to grow Alex Trebek's Legacy!"
But as The New York Times reported, "Jeopardy!" is yet to name a permanent replacement for Trebek, who passed away in November.