This Famous Actor Was Lourdes Leon's First Boyfriend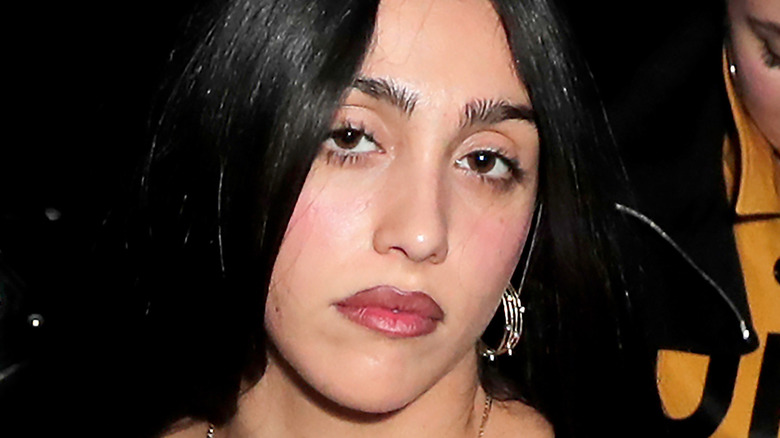 David M. Benett/Getty Images
Despite being the eldest daughter of the "queen of pop," Lourdes Leon prefers to stay out of the media spotlight. The 24-year old is rarely seen at the big Hollywood events celebrity kids usually attend and didn't even create an Instagram account until early 2021. However, though Leon doesn't go out of her way to promote her accomplishments and to try to increase her notoriety, she has done a lot.
She co-founded and became the creative director for the women's clothing brand Material Girl with her mother. Leon has also walked the runway and starred in multiple campaigns for the major fashion houses, including Miu Miu and Stella McCartney. In a 2019 British Vogue interview Madonna said, "I'm green with envy because she's incredible at everything she does — she's an incredible dancer, she's a great actress, she plays the piano beautifully, she's way better than me in the talent department."
In a rare interview of her own, Leon opened up about her personal life and answered a few questions that have followed her for years.
Leon finally confirmed she dated Timothée Chalamet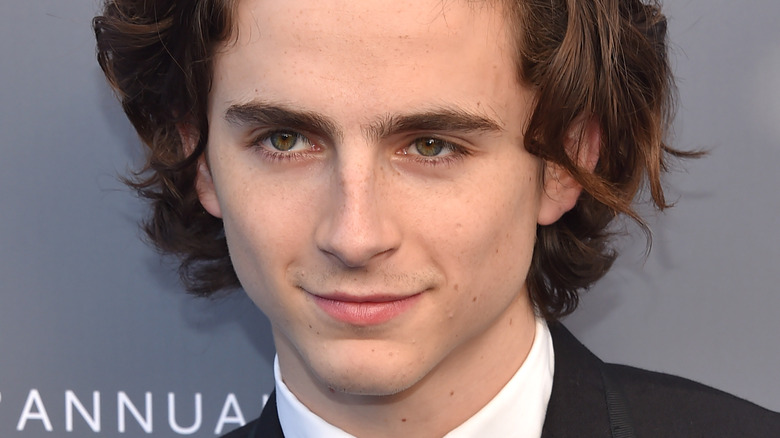 Shutterstock
Lourdes Leon finally addressed a major rumor surrounding her dating history. She revealed to Vanity Fair that when she attended LaGuardia High School of Music & Art and Performing Arts in New York City, she dated Timothée Chalamet. Leon said, "I respect him a lot, we were a little item. My first boyfriend or anything."
Though Chalamet was just beginning his career at that time, Leon's wild popularity led to much speculation surrounding the nature of their relationship. In 2013, a source confirmed to Us Weekly that the two were dating. The source said, "Dating is a loose term for it, but yes, they are teenagers being teenagers so I guess you can call it that."
While Chalamet wasn't very popular at the time of their relationship, he has since become one of the most famous young stars in Hollywood and has left fans desperate to know everything about him. It has to be refreshing for both parties' admirers to finally have confirmation that the stars were dating all of those years ago.