The Johnson & Johnson COVID-19 Vaccine May Soon Carry This Warning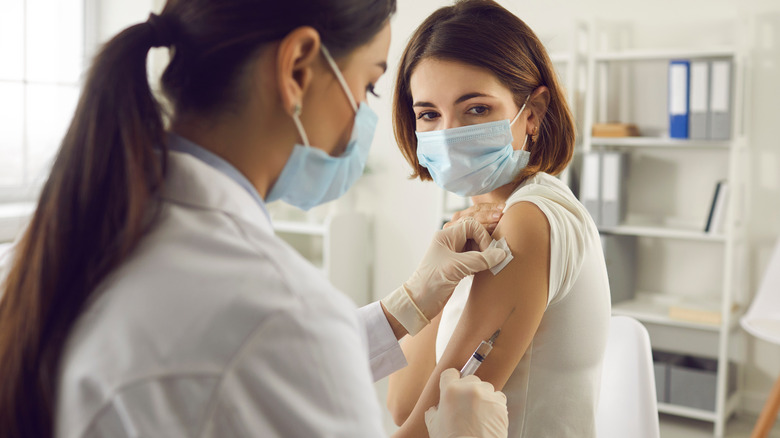 Shutterstock
It was only a few weeks ago that the Centers for Disease Control and Food and Drug Administration recommended pausing the administration of the Johnson & Johnson COVID-19 vaccine after six women reported suffering blood clots following receiving their shots. This was after close to 7 million doses — and given that no new cases of the rare reaction have since been reported, according to The New York Times, federal officials may push "play" again on the distribution of the one-shot vaccine.
That said, the Johnson & Johnson vaccine may soon carry a warning about the highly-concerning side effect. For now, a committee is discussing the fate of the vaccine and whether the pause will be lifted at this time or not.
According to The Washington Post, their decision could come as soon as this weekend. Meanwhile, it's worth noting that in Europe, the vaccine already comes with a warning.
Experts weigh the risks versus the benefits of the Johnson & Johnson COVID-19 vaccine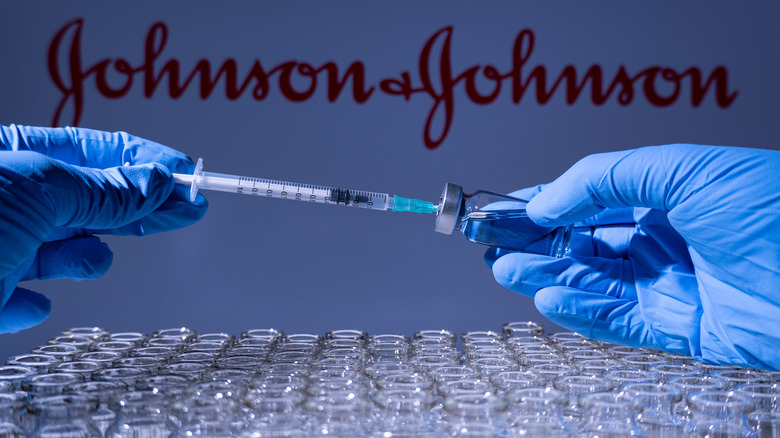 Shutterstock
Experts in both Europe and the United States are saying the Johnson & Johnson COVID-19 vaccine's benefits very likely outweigh the potential risks. With that in mind, The Washington Post confirms the Johnson & Johnson vaccine is likely to resume in the coming days. It will come with a warning about the rare blood clotting reaction, with Dr. Doran Fink of the FDA telling The New York Times, "Our current thinking is that this risk could be managed by inclusion of warning statements."
Consider that COVID-19 infections grew over the days the vaccine was paused — with experts feeling the risk of rare blood clots was not as high as spreading the virus. They note lives could have been saved if the vaccine was not paused so hastily.
Meanwhile, an age restriction may not be part of the warning, although all cases of clotting were reported by women under age 50 (via Daily Mail). Still, if clotting — and an associated low platelet count reported by clot sufferers — continues to impact young women only, it's entirely possible the vaccine will be given to just men and older women.