Inside Rita Moreno's Tragic Relationship With Marlon Brando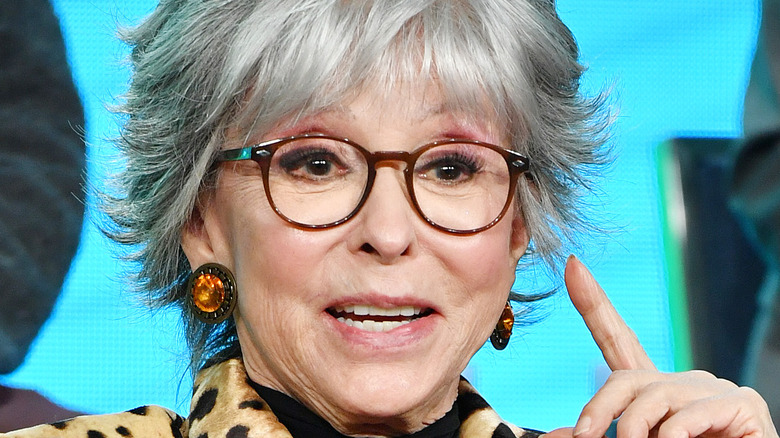 Amy Sussman/Getty Images
Rita Moreno has enjoyed numerous accolades having earned an EGOT during her illustrious 70-year career. However, her love life has been far less stellar. Although she was happily married to Leonard Gordon for over 40 years, she also had a turbulent relationship with Marlon Brando.
According to "Rita Moreno: A Memoir," the pair met on the set of Brando's 1954 Napoleon biopic "Désirée." Moreno was just 22 years old at the time and describes the experience "as though I had been dropped into a very hot bath, and I went into a full-body blush," according to InStyle. She goes on to describe the overall chemistry of their tumultuous eight-year love affair, recalling, "From the moment we met, I felt that a web had been spun between us, drawing me to Marlon. Amazingly, he felt the same way, and made no secret about it."
 Despite their immediate attraction, the pair never discussed marriage even after Moreno became pregnant with his child. Reportedly, Brando arranged for the actress to have an illegal abortion which ultimately resulted in the fetus dying inside of her. Moreno was rushed to the hospital as the dead fetus needed to be surgically removed, (via New York Post).
Rita wasn't Marlon's only love affair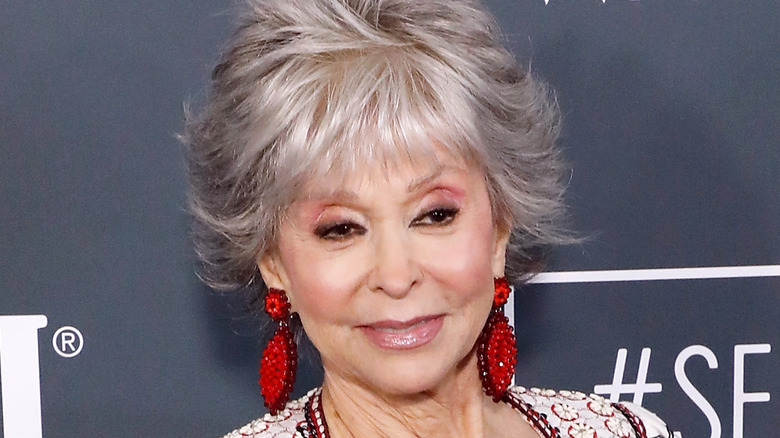 Taylor Hill/Getty Images
Rita Moreno reflects on the doctor who did the procedure in the 2021 documentary "Rita Moreno: Just a Girl Who Decided to Go For It." In the film, she recalls, "He disturbed the pregnancy is what I found out when for days and days I kept bleeding," Moreno said. "Very scary, because I could've died," (via InStyle). Even with their history of turmoil, Moreno described Marlon Brando as "one of the most sexual men on earth" in a 2018 interview with The Wendy Williams Show and explained that she would have loved to marry him, but "The Godfather" star clearly had a number of other ladies in his life.
In fact, by the early '60s, infidelity destroyed their relationship with Moreno attempting suicide in Brando's home upon learning about his affair with Tarita Teriipaia, his "Mutiny on the Bounty" co-star. After her recovery, Moreno severed all personal ties. In 1969 she starred beside Brando in "The Night of the Following Day." She describes the experience of working with him after their breakup in her 2021 documentary. 
"We do this scene and we do the dialogue, and I haul off and smack him in the face, and he hauls off and smacks me back," Moreno described. "That opened an old scar of when he'd take advantage of me, of when he had other women. Pond scum came to the surface and I started screaming at him and they never stopped filming."
If you or anyone you know is having suicidal thoughts, please call the National Suicide Prevention Lifeline​ at​ 1-800-273-TALK (8255)​.