Maisie Williams's Net Worth: The Game Of Thrones Star Makes Less Than You Think
Shutterstock
Born Margaret Constance Williams, Maisie Williams earned her iconic stage name at a young age from her likeness of the little girl in the U.K. newspaper comic strip titled "The Perishers," (via The Standard). At the age of 12, she made her acting debut as the legendary Arya Stark in the hit series "Game of Thrones." Of course fans everywhere were crushed to see the show end after eight season in 2019, but especially knowing we get no more of Arya's epic assassin scenes. 
Following the breakout role, Williams has starred in some hit films such as Mary Shelley, The New Mutants, and The Owners (via IMDb).
Now, everyone knows the star for her acting roles, but she's also known for her entrepreneurial ventures. In 2016, she co-founded Daisy Chain Productions to help rising talent in the U.K. – and internationally – in the entertainment industry. The business partners later launched the Daisie app, which is a platform to help connect creatives for current and future projects (via CNET). So, what have all of these ventures done for her wallet?
Maisie Williams earned six figures from each episode of Game of Thrones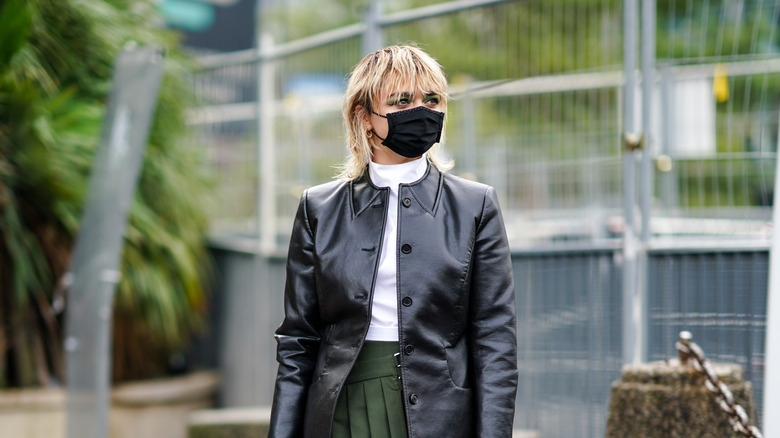 Edward Berthelot/Getty Images
According to Celebrity Net Worth, the Game of Thrones star's net worth is around $6 million. In fact, it's also reported that Maisie Williams' salary on GOT was up to $150,000 per episode, which earned her up to $3 million.
As for her charity work, Williams is a lot like Bob Barker, as both donate a major portion of their fortune to animal-related charities. In April 2020, she donated ($62,500) to support the Bristol Animal Rescue Centre (ARC) after it lost a lot of its income in COVID-19 (via Bristol 247). The Bristol Animal Rescue Centre is also the place where she adopted her dog, Sonny (via Mashable). 
Williams said in an interview with Bristol 247, "Bristol ARC changes the lives of animals every day and Sonny, my dog who I adopted from them a few years ago, has changed my life in many ways for the better. It's so important in these difficult times not to forget about charities like Bristol ARC that need our help."