This Is What George Clooney Thinks Of A Potential ER Reboot
Shutterstock
Reboots of classic and beloved television shows are all the rage right now and have been for some time. Successful returns and reboots include "Will and Grace," which premiered again 11 years after the original show ended and ran for another three seasons, "Girl Meets World," which brought back almost all of fans' favorite "Boy Meets World" characters, and several others. Upcoming reboots and revivals include classic comedy "Frasier" and HBO vampire drama "True Blood" just to name a few, via US. 
So it's no surprise that someone asked George Clooney how he would feel about a reboot of classic hospital drama "ER," on which he starred for fifteen seasons, via People.
Much to what many fans of the show would likely characterize as disappointment, Clooney was not as enthused about the idea as some may expect, considering it was arguably "ER" that launched his now decades-long career as a Hollywood A-lister.    
Why George Clooney doesn't want to reboot ER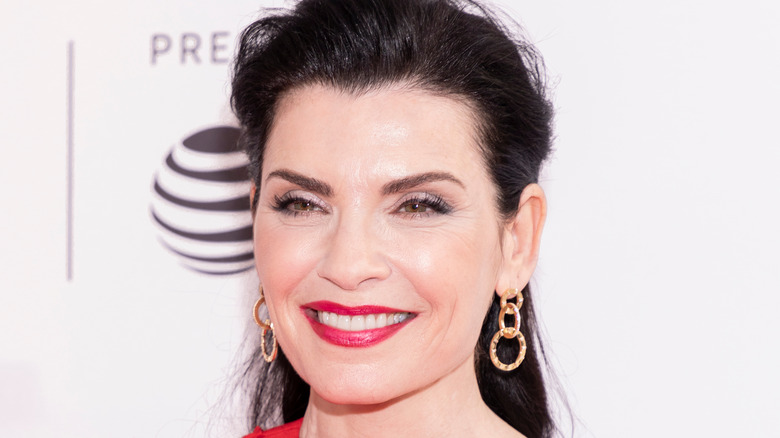 Shutterstock
During a special Earth Day 2021 reunion of the "ER" cast on talk show "Stars in the House" to support "ER" star Gloria Reuben's organization, Waterkeeper Alliance, George Clooney weighed in on why he doesn't feel an "ER" reboot, as much as he loved the original show, is a good idea. 
He said, "It's hard to catch lightning again," meaning it would be difficult to create the same magic that carried the show from 1994 to 2009 again today, via People. "The hardest part is that when you look at the show and consistently over so many years — it would be hard to say that you could do it at the level that we did it."
Clooney's co-star, Julianna Margulies agreed with Clooney, noting, "I think you have to leave what was so beautiful and move on, because it just feels cheap... It would cheapen it for me."